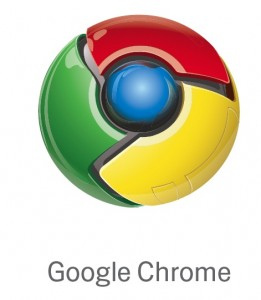 As an inbound marketer I live in Google Chrome. I am constantly trying to improve my Chrome setup to make the time I spend there more efficient, more effective, and more intuitive.
One my favorite ways Chrome lets you customize your experience is through extensions. Many are free and are incredibly easy to add via the Google Web Store.
Over the last year I've tried many different extensions and feel the following 8 extensions truly make an inbound marketer's life in Chrome better:
1) Buffer - This tool allows you to share and schedule your posts on Twitter, Facebook, LinkedIn and Google Plus. What I really love about it is that it allows me to read my industry articles over Old Reader in the morning, but stay active on social media all day. While I use this mostly for my personal accounts, it also works well for small businesses.
2) Awesome Screenshot - As an inbound marketer I need to show people what I am seeing on my monitor on a regular basis. Maybe our websites doing something odd, maybe I need to show an example of something brilliant help scout did - whatever I need to show, I know Awesome Screenshot will do the job quickly and correctly.
3) Mozbar - When I want to see a high level look at a bunch of different websites quickly Mozbar is the best tool for the job. It gives a snapshot of a pages authority, meta descriptions, and inbound links. This can be most helpful in competitive research to determine what competitors are doing good marketing and SEO work.
4) Ghostery - This app gives me a sneak peak to see how websites are doing what they are doing. Are they using Google Analytics, HubSpot, Marketo, Typekit? If any tool that uses javascript for functionality on my site Ghostery will let me know.
5) Whatfont - Ever been on a website and thought "That company is using a brilliant font. I have to have it!" When I feel that need Whatfont comes to the rescue. When I hover over any text on the page it lets me know what font type is being used.

This can also help you identify a problem when a webpage looks inconsistent. Maybe it just isn't using the same font type throughout.

6) Web Developer - Web Developer does a bunch of different things, but what I use it for most regularly is to see what a web page looks like with the javascript is turned off. Remember, Google's search engines can not see javascript, so this is a good to make sure nothing on you page is unreadable to Google.

7) Check My Links - Nothing sucks worse than clicking a link your website only to see it hit a 404. Check my links helps solve this by checking your links and letting you know which ones don't work.

8) HubSpot - HubSpot just released a extension this week and immediately I added it to my Chrome account. It allows you to share, identify leads while on Twitter, and create messages without having to sign in to your social media accounts. For HubSpot users this is an excellent Buffer substitute for companies.

I am a big fan of Chrome and expect to learn more ways to make it work better for me in 2014. How do you make your browser work better for you?

Randy Zhang via Compfight cc