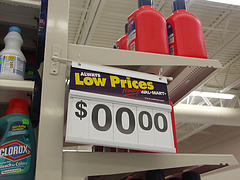 Well, Walmart finally went and did it. After carefully studying our own LyntonWeb blog, Walmart decided to follow our lead and launch its own blog. You can thank us later guys!
Ok, we are kidding!
Well, we aren't kidding about Walmart's new blog.
It will be interesting to see how Walmart's blog will help evolve America's retailer when it comes to Walmart's transparency as well as its authenticity. This is a huge opportunity for Walmart to showcase its customer commitment through content marketing.