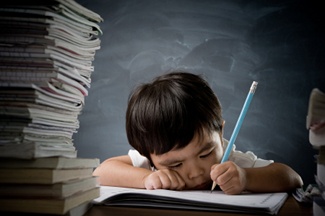 Last month, we challenged you to make copywriting a goal for 2012. So here we are, back again, to see how things are going. Not as well as you'd hoped? Perhaps we can give you a nudge or two in the right direction.
Writing doesn't have to be complicated; you don't have to be a wordsmith to write effective web copy. You just need a passion for your topic, some focus, and lots of TLC for the process. And give yourself some credit: no one knows your business better than you do. So, even if you plan on sending your content to a professional copywriting team to make edits and clean things up, you can still be a tremendous help to them by providing them the information they need to be writing about.
Feeling more confident? Ready to get started? Let's take a look at some of our top strategies for writing effective web copy:
(1) Gather the information you need before you start writing.
Deciding on the main goal of each piece of content is the first step. For example, if you're working on your blog, come up with a list of potential topics before you start writing. If you're updating your website content, develop your sitemap first, and gather the content you already have to see what can be repurposed. From there, you can determine which pages need more work and what type of content each page should include.
If you have any experience performing keyword research, come up with a handful of relevant terms for each page of content (including blog posts) that you're writing. This can help you focus your writing and can assist with any SEO efforts you may be undertaking.
If you're not comfortable with keyword research tools, just think about the page you're writing, and come up with a few phrases that describe that page. For example, if you're writing about your company's A/C and heating services, you may want to include terms like "Houston A/C repair" or "heater maintenance services."
(2) Find a quiet space to write.
To do so doesn't require a luxurious home office, but it does mean you need some peace and quiet, perhaps your back patio, the library, your local coffee shop, or even at the airport - anywhere you can remain unperturbed by your surroundings.
Because your goal is to find the optimal place to write, your chosen location may make having secure access to the Internet, and therefore your CMS, impossible. Free file storage tools like Dropbox give you the flexibility to work in something as basic as a Notepad or Word file and save your content to be later uploaded to your website or emailed to your copywriting team.
(3) Stay focused by eliminating distractions.
Whether you're writing a quick blog post announcing the winner of your recent giveaway or are knee-deep in a complete website copy overhaul, distractions can reduce the quality of your writing and incline you to make more mistakes.
Internal distractions can include:
stress and fatigue
preoccupation with other tasks or goings-on
External distractions might be:
phone calls and text messages
an interruptive colleague or family member
push notifications from your social media sites like Facebook and Twitter
Work something out with your staff or your family, so you have time and space set aside to write in peace. Schedule 20 or 30-minute intervals if you don't have much time to spare. Grab a cup of coffee or hot tea to keep yourself focused, and be grateful for the opportunity to write (i.e. brag) about your business.
(4) Start with your big-picture concept, and dig into the details as you write.
Start with your title, and then break down your content into subsections. Deciding on the structure of your content prior to writing each individual subsection can create focus and flow to your entire page.
Furthermore, you don't need every word or punctuation mark to be perfect on the first draft. You just need to get your ideas on paper, and you may tweak your work as you progress. Proofreading and grammar can come last, or they may be outsourced to a professional proofreader or another member of your team.
Don't be too proud to ask for help.
What's the biggest hindrance to website owners writing their own content? Time.
If your plate is already full and you'd like some assistance with your web content writing, give us a call today to discuss your needs and how we can help.