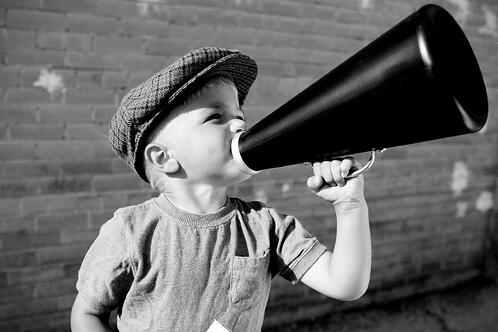 It's FRIDAY! And time for the 12th edition of The Friday 5: Five Headlines from Social Media, Inbound Marketing, SEO, and Web Design, keeping you up to date with the latest news, trends and tips that affect us all. What you'll find here this week...
'The Social Media Games': How hashtags and likes are shaping London 2012 (CNN)
Last week's London 2012's opening ceremony provoked more tweets than the entire 2008 Games, while Facebook's 900 million users -- more than the total population of Europe -- shared photos and comments about the event.
Google Acquires Wildfire, Will Now Sell Facebook And Twitter Marketing Services (TechCrunch)
The acquisition will allow Google to provide advanced software and services to brands who want to run contests, sweepstakes, branded games and more on Google+. Wildfire will still operate as a marketing tool for brands on Google's competing platforms, including Facebook, putting the search giant in a curious position where it earns money on the success of its rivals.
Google Plus Local Pages vs. Google Plus Business Pages (Business 2 Community)
Google Plus Local pages are a new face for Google Places, with maps and scoring integrated, to create a directory listing for a business to help customers find and evaluate the business. The actual Google Plus business page includes all the social features of Google Plus – hangouts, posting, sharing, commenting, photos etc.
83 Million Facebook Accounts Are Fake (Mashable)
In a 10-Q filing, Facebook acknowledged that a total of 8.7% — or 83 million — accounts on the network are bogus. Of that 8.7%, 4.8% are duplicate accounts, 2.4% are user-misclassified accounts and 1.5% are "undesirable" accounts, a.k.a. spam.
The Rise of Corporate Blogging (Ecommerce Times)
Blogs aren't just an option for corporations -- they're increasingly a necessity, according to Paul Salvaggio, director of marketing services and technology for Backbone Media.

"Corporate blogging should be the foundation of any content marketing strategy," he told the E-Commerce Times. "When done right, corporate blogging enables customers and potential customers to engage with your brand much more effectively than traditional marketing channels. Such engagement at the top of the funnel has a greater impact farther down."
* * *
If you liked this blog post, you should share it. If you really liked you'll probably like the information our whole team publishes—you should subscribe. Also subscribe to our Lynton Webzine, a collection of the best articles from among the best sites in web marketing and design.