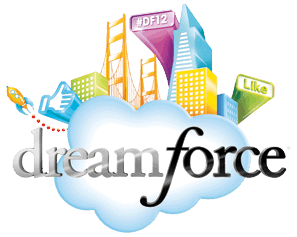 Dreamforce 2012 kicked off today in San Francisco and set to be the largest Dreamforce event yet with 750 plus sessions and 85,000+ attendees. A hot topic this year is the marketing cloud and the changes in social selling for the enterprise. HubSpot's own, Mike Volpe, will be speaking to that end as well.
Other keynote speakers we're looking forward to here at LyntonWeb include Sir Richard Branson of Virgin Group; Jeff Immelt of General Electric; and Geoff Donaker of Yelp.
Our friends at CRM Shop Talk put together this Dreamforce 2012 Video Preview below. Take a peek at predictions from Denis Pombriant and Brent Leary on the conference this week including thoughts on:
The marketing cloud "leaks" from Salesforce CEO, Marc Benioff
A new approach to the SMB market
Expectations of the "CEO Customer"
If you happen to be at the Dreamforce 2012 conference, send us a 'tweet-to-meet.' See you there.