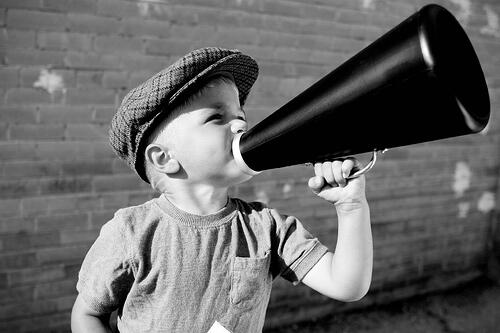 Happy Friday! Welcome to a new and exciting edition of The Friday 5: Five Headlines from Social Media, Inbound Marketing, SEO, and Web Design, keeping you up to date with the latest news, trends and tips that affect us all. What you'll find in this week's list…
Instagram Tops Twitter in Mobile Engagement (Wall Street Journal)
In August, U.S. smartphone owners used photo-sharing app Instagram more than Twitter, according to one analytics firm. Instagram had an average of 7.3 million U.S. smartphone users accessing the application every day, according to a report by ComScore. That's compared to Twitter's 6.87 million U.S. smartphone users accessing the application every day. Here's why the "daily user" metric matters: It's a measurement of how many users (roughly) check the app every single day. That's important for selling advertisements, because the more engaged a user is, the more likely they are to click on an ad. How are you using Instagram in your inbound marketing mix?
Apple CEO Apologizes for Maps App (Mashable)
In an extremely rare move, Apple's CEO Tim Cook publicly apologized for the company's new maps app, which replaced Google Maps on the iPhone.
Cook admits the new maps application "fell short" of the company's commitment to providing the "best experience possible" and the CEO even goes on to recommend that customers try out other maps applications — including Google's — while Apple works to improve its own.
Bing and Klout Team Up (Search Engine Watch)
Klout and Bing have teamed up to include Klout Scores and influential topics into the Social Sidebar. After performing a Bing search, the "People Who Know" section of the Social Sidebar will now include people Klout believes to be influential about the topic you searched.
Bing believes this will help people connect with the right experts. From the pop-up that appears, you can click through to the influencer's Klout Profile or directly to topics the person influences.
Facebook Lets Users Buy Real Things for Friends (New York Times)
Facebook on Thursday announced a new tool that offers users the opportunity to buy gifts for one another. It is the company's latest test of whether users are willing to spend money on the social network – and it remains to be seen whether it will make money for the company. The gifts range from cupcakes to sunglasses
Fuzz - New Social Music Site (Venture Beat)
Unlike popular services Pandora and Slacker Radio, Fuzz dismisses the idea that algorithms are the best way to discover new and good music. Instead, the site focuses on creating a very social experience that relies on users building their own radio station(s) around a unique theme or custom genre using audio files from their own music collections. Each radio station gets its own page that features all the songs you've listened to thus far, with the most recent on top.
* * *
If you liked this blog post, you should share it. If you really liked you'll probably like the information our whole team publishes—you should subscribe. You can also subscribe to our Lynton Webzine, a collection of articles from among the best sites in web marketing and design. And if you really, really, liked it, then you will like engaging with the likeable, knowledgeable, loveable bunch at Lynton through our social networks.