We're pretty excited about inbound marketing around here, and for good reason. If you're trying to reach new patients, build a bigger online community, or fill the appointment schedule for your medical practice, inbound marketing holds the key to getting it done.
But to achieve the results you're looking for, you have to invest in some planning and strategy. The good news is that it's not difficult. With the right structure, you can build successful marketing campaigns that deliver the right message to the right people at the right time—every time.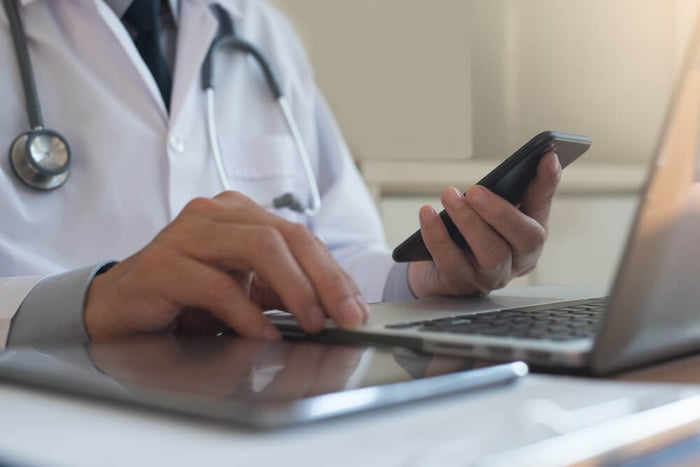 8 Steps to Powerful Inbound Marketing Campaigns
Before you hit publish on your next blog post, use this checklist to make sure you a) have a strategy in place and b) have the right strategy in place. Here are eight steps to accomplishing both goals.
1. Get to Know Your Audience
Start by defining your patient personas. This is a foundational step for all inbound marketing campaigns. If you don't know who you are speaking to, you can't create offers, landing pages, and content that will trigger the right response. Patient personas describe your ideal patient in great detail, including:
Demographics
Values
Challenges
Pain points
Goals
How you can help
With this information, you can craft content that addresses the needs of specific individuals and groups within your broader audience.
2. Set Goals and Benchmarks
How will you know if the campaign has been successful? By tracking the right metrics and comparing them with predetermined goals. HubSpot recommends that your goals be SMART: Specific, Measurable, Attainable, Realistic, and Time-bound. For example, a SMART goal might be scheduling a certain number of patients or achieving a certain number of downloads for your resource.
3. Choose Keywords
Keywords help your patient personas find your content online. Choose both short-tail and long-tail keywords to define your subject matter. But remember, optimizing for search doesn't mean stuffing keywords into your content willy nilly (that will hurt your Google ranking). Keywords should be used naturally and appropriately so that your subject is clear without sounding stilted.
4. Create Offers and Landing Pages
Use your keywords and patient personas to create offers and landing pages that will attract your target audience. Use your keywords in strategic places like the landing page title, URL, and meta description, and use your patient personas to make sure your offer is both attractive to the right audience and actionable.

5. Create a Tracking URL
Tracking URLs help you measure your results by showing you where visitors come from and how well your campaign performed. And that's how you know whether or not your have reached the goals you laid out for the campaign.
6. Get the Word Out
Now that you have a shiny new offer and landing page, you can sit back and wait for the phone to start ringing, right? Wrong! Now is the time to promote, promote, promote your offer using as many channels as you can:
Use these channels to share your content with readers. If you've done a good job on your patient personas, you'll already know exactly which channels your ideal patients use the most.
7. Nurture Leads
Not every person who clicks through to your landing page or downloads your content will automatically become a patient. They are, however, leads. Leads need to be nurtured so that they will ultimately book that appointment. Create follow-up campaigns using email or other resources to continue nudging the lead toward the ultimate goal of conversion.
8. Report on your results
Now it's time to open up Google Analytics and other analytics tools to see how your campaign performed. Your tracking URL should give you some excellent data, and you can also look at other metrics like clicks, downloads, time spent on your page, and conversions.
Launch Your Medical Practice Inbound Marketing Campaign
With this basic structure, you can design unlimited powerful inbound marketing campaigns for your medical practice. And when you're ready to hit the launch button, we'll be here to support you.
Our healthcare marketing experts can help you design an inbound marketing campaign that drives the results you need, and they can answer your questions about each step in the process. Call today for your free consultation!