Healthcare patients are increasingly looking for information, convenience and ease online, expecting web design for healthcare to function as seamlessly as web design in other industries. Unfortunately, that's not often the case. An Evolve Digital Labs analysis of hospital websites revealed:
49 percent of lack a mobile-friendly patient site
67 percent lack online aftercare and rehab info
80 percent lack online pre-registration to save patient wait time
30 percent lack online bill pay options

18 percent have website errors that hinder the patient experience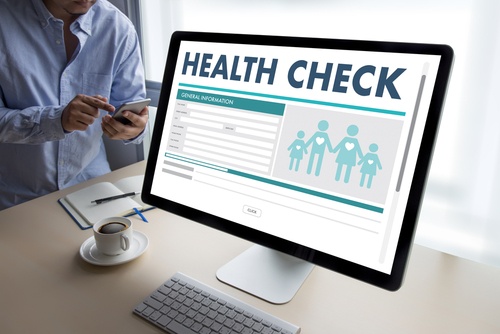 To help ensure your own medical website isn't failing just as miserably, check out these 10 signs that indicate your site could use a redesign.
1. The info is outdated
Outdated information can confuse visitors, whether it's an old address, obsolete staff list, or a rundown on services you've since enhanced. It can also send the underlying message that you don't care enough about your patients to provide accurate, updated online information.
2. Your brand has changed or evolved
Your medical practice may have gotten bigger, better, or changed its focus since your website was launched. Your current web design for healthcare needs to reflect your current persona. As one of your most important business assets, your site must provide the most up-to-date, accurate overview of who you are and what you do.
3. The design looks outdated
If your website is stuck with an outdated look, it can give off the vibe that your medical practice is just as behind the times. Research Gate reports 94 percent of folks are more apt to trust websites that boast good designs. Gaining trust is particularly important for medical practices, and you could lose it in a single glance with an outmoded site.
See Also: How Custom Medical Practice Website Design Helps You Fill Your Appointment Book
4. It's not mobile friendly
Just as important as a modern look, your web design for healthcare needs to have modern functionality. That means it needs responsive design, which makes it functional on any type of device. Nearly 60 percent of internet users say they wouldn't recommend a business that had a shoddy mobile site. Since word-of-mouth recommendations are particularly important for medical practices, you could be losing a lot of business without responsive design.
5. Traffic is down
A decrease in internet traffic can be a red flag that your website needs an update. Websites that are no longer attractive or useful to visitors tend to be quickly eliminated from their lists. Modernizing your site with strategic updates can help bring the visitors back in.
6. Bounce rate is high
Your website's goal is to get people to stick around and take action, whether it's signing up for your mailing list or booking an appointment. A high bounce rate indicates your site isn't even coming close to meeting its goal.
7. Search engine ranking is low
Search engine algorithms have changed significantly over the years, making old-school SEO practices obsolete. Instead of relying solely on keywords, search engines are paying increased attention to useful, relevant content. Since 93 percent of online experiences start with a search engine, boosting your ranking can likewise give our practice a boost.
8. Your competitors are doing better
If your competitors' websites are more streamlined, functional and fresher than yours, they may be drawing in businesses with a stronger online presence. An update is in order if your site doesn't look or perform as well as or better than your competitors' sites.
9. It's hard to navigate
When people land on your healthcare site, they're typically looking for something specific. You want to make sure they find it without having to muddle through multiple pages or close continuous pop-ups. Your navigation needs to be intuitive and efficiently, effortlessly guiding visitors to the information they want to find.
Read More: Auditing your Medical Website for User Experience
10. Your website is too promotional
Another shift older medical websites have missed is putting patients first. If your site is all about how skilled you are or how amazing your practice is, it can be an instant turnoff. Visitors aren't there to learn about you per se; they're there to learn about what you can do for them.
If your medical website is suffering from one or more of the above symptoms, it's time to provide some relief in the form of a redesign. Not sure where to begin? Download our guide: 11 Must Have Updates to your Medical Website.