Your healthcare services are excellent and your staff is tops, but your new incoming patients may still be at an all-time low. That can certainly be the case if you're not engaging in inbound marketing for your medical practice. Online medical practice marketing provides a host of opportunities to strengthen consumer relationships, showcase your expertise, and boost your overall patient load. Here's what you need to get started.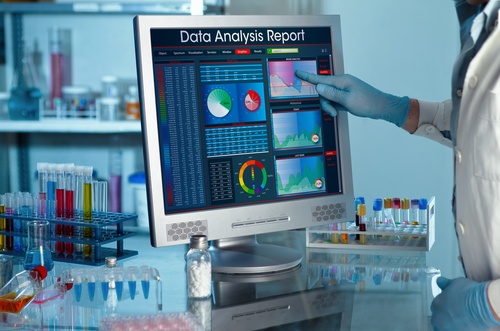 CRM System
Even though your healthcare organization may have loads of consumer data, the data doesn't mean much unless you have a way to use it. You not only want a way to analyze the data, but to actually integrate and apply it to your medical practice marketing strategies.
A customer relationship management (CRM) system can come to the rescue. Healthcare CRM software is designed to help you:
Get the right message to the right people: Strengthen patient relationships with the ability to target different recipient segments, providing trusted information that's relevant to their specific needs.
Integrate data across disparate sources: From health surveys to EHRs, patient data comes from a wide range of sources. An effective healthcare CRM will provide a centralized database that pulls info from multiple disparate systems so it can be easily integrated, sorted and analyzed.
Grow your medical practice: Your CRM serves as a control center that helps you acquire, manage, and assign leads to team members for follow-up. You can likewise use the data to pinpoint new marketing opportunities and improve overall marketing efficiency.
Remain HIPAA-compliant: Salesforce offers a HIPAA-compliant cloud CRM that ensures all protected and confidential patient health information (PHI) stays that way.
See Also: 3 Questions To Ask When Choosing A CMS For Your Medical Website
HubSpot
The all-in-one marketing software of HubSpot can be the perfect complement to your CRM, tying everything together for the most effective results. This easy-to-use platform can help you:
Attract visitors, convert leads and gain new patients

using its comprehensive inbound marketing and sales platform.

Streamline your marketing efforts by seamlessly integrating with your CRM, clouds and other platforms. Remain HIPAA-compliant by storing all PHI in your compliant CRM or cloud and using HubSpot to help with marketing.
Monitor the entire buyer's journey, giving you a head's up as to where each contact is within that journey so you can target your outreach appropriately.
Set up marketing automation that automatically sends out emails after visitors take specific action, such as joining your mailing list or downloading content.
Optimize for search engines, with a built-in SEO tool that provides a user-friendly checklist to ensure your pages contain the features you need for optimized content.
Strengthen your website, with the ability to personalize website pages based on the viewer, create custom landing pages, and design thank you pages tailored to your audience.
Review essential data, statistics and ROI with advanced reporting tools. HubSpot's report dashboard serves up a multitude of options, from overall performance stats to specific details on personas, pages, and visitor sources. You'll also enjoy analytics showcasing how each CTA, blog, email, landing page and other marketing components are performing.
Manage your online medical practice marketing efforts with convenience and ease. HubSpot's comprehensive platform lets you schedule social media posts in advance, write and schedule optimized blog posts, and send relevant emails to targeted segments of your mailing list.
See Also: 5 HubSpot Tools That Will Save You Time and Resources
Combining HubSpot with a solid CRM and a secure marketing cloud can put your medical practice in front of plenty of potential patients and far ahead of your competition. Gain an even greater advantage with our free Patient Engagement Toolkit you can download here.