Nothing moves quickly in the world of medical software marketing. Not only do healthcare organizations typically have up to an 18-month sales cycle, but they are notoriously slow at embracing change. Add fear of HIPAA and other regulations to the list, along with the need to make sure your medical software marketing targets organizations and not their patients, and you have your challenges cut out for you.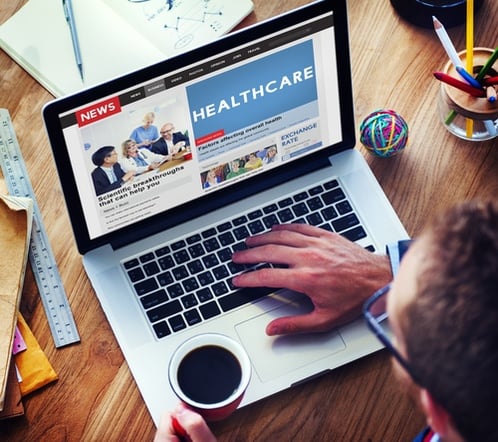 Those challenges, however, can be overcome with a website that's optimized for conversions. Here are some tips to help you make that happen.
Drive High Quality Traffic
In addition to targeting traffic from organizations instead of patients, you want to attract high-quality traffic that results in high-quality leads. Find out where you high-quality traffic comes from by reviewing incoming traffic from different sources, looking at the average bounce rate or signup conversion rate.
If your AdWords traffic is giving you a high bounce rate, but traffic from LinkedIn is giving you high signup conversion rates, you can determine that LinkedIn is doing a better job and would be a better investment for your resources.
Utilize Content
Content that's valuable, useful and relevant to your target audience can be a huge benefit, both for drawing quality traffic and increasing conversions. Make the most of your content by following the 80/20 rule, with 80 percent of your content geared toward being helpful and the other 20 percent geared toward promoting your software.
Blogs can help boost overall traffic flow, while you can capture leads with downloadable content like white papers, e-books and guides.
See Also: Why Content Is (Still) King: How to Reach More Patients With Content Marketing for Healthcare
Perform a Conversion Audit
A conversion audit is a review of your website that specifically looks for possible changes to improve your conversion rate. The review is done through a visitor's eyes, paying attention to things like design, layout, content, search engine optimization and any product and checkout pages. Because websites receive a wide range of different visitors from a number of sources, it's essential to determine if your site is working to meet their variety of needs.
Identify Where Visitors Scroll and Click
Getting a snapshot of visitor behavior when a visitor is actually on your site lets you see if your pages are doing what you want them to. Heatmaps are useful tools that can show you:
Where visitors click their mouse (or tap their mobile device)
Where visitors move their mouse on the screen
The exact position where visitors are scrolling on a page
Rearranging information to align with visitor behavior can result in greater engagement and conversions.
Review Your Google Analytics Data
Google Analytics provides a smorgasbord of data you can use to assess and improve your site. You can review information on your traffic sources, users, sessions and session duration, bounce rate, and page views. Regularly reviewing your Google Analytics data provides an ongoing look at how your site is performing. It can also help you pinpoint areas that can be strengthened to improve conversion rates.
See Also:
How To Use Google Analytics To Improve Your Medical SEO
Implement an Exit Popup Offer
Exit popups may seem like a small addition to your site, but they can have a huge impact on your medical software marketing. A strategic exit popup can increase leads by 600 percent or more. Exit popups give visitors one last chance to take advantage of an offer before they leave your site. Make it a lucrative offer and your visitors may stick around long enough to convert.
Conduct A/B Testing
A/B testing lets you compare two different versions of certain elements on your site to see which version is more effective. These elements can include your navigation bar, headline copy, and the positioning, wording and colors of different buttons. Adjusting different elements to be most effective can boost a site's conversion rate by more than 100 percent, and A/B testing shows which adjustments may be in your favor.
Use CTAs across Your Site
Calls to action (CTAs) tell visitors exactly what you want them to do, and they need to be implemented throughout your site at different stages of the buying cycle. Place them where you tend to have the most visitors, such as in sidebars, in banners and at the end of blog posts. Keep them short, but try to outline a benefit the visitor gets from clicking.
Add Testimonials
Testimonials serve as social proof that your medical software is as fabulous as you say it is. Such feedback from existing clients adds validation to your company, showing potential clients that your company can be trusted. Social proof works on the premise that people are apt to follow other people's behavior when they believe it brings successful results.
These tips provide an ideal starting point for optimizing your medical software site for conversions, especially when you combine them with a long-term commitment to inbound marketing. Your dedication, patience and continuous improvement of your medical software marketing efforts will always be worth it.