Confidence, credibility and trust are essential for people looking for healthcare solutions, and a poor medical website design can wipe out all three in a single glance. After your web pages load, visitors tend to form an opinion about your website's appearance in about .05 seconds.
Their opinion about your site quickly transfers to a perception of your brand. In their minds, a shoddy site can translate to a shoddy medical practice. This particularly holds true in the healthcare field, where an outdated, low-tech site can lead people to think your entire organization is just as behind the times. Review your medical website design to determine if it's sabotaging your marketing efforts. If the answer is yes, it's time to take action.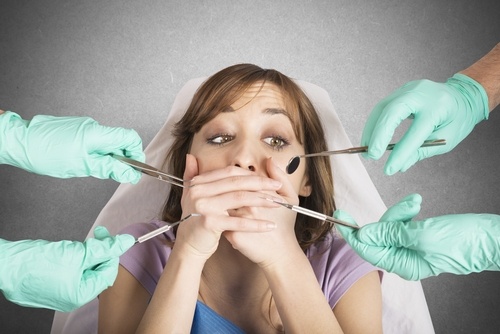 8 Signs Your Website is Sabotaging Your Marketing
All your medical marketing efforts could be going to waste if they're negated by a poorly designed site. Eight red flags can give it away.
1. Doesn't Look Credible
A notable 75 percent of consumers say they judge an organization's credibility based on website design, while 48 percent say it's the top factor when deciding on the credibility of a business. Credibility is quickly lost with copy that's outdated, full of fluff, peppered with weak language, and stocked with grammatical and spelling errors.
2. Appears Low-Budget or Poor Quality
An unattractive medical website design can drive away people in droves, with 38 percent of consumers saying they'll stop engaging with a site. Design elements that can contribute to consumer disenchantment include poor choices of colors, font, images or anything else that makes the site appear as if it were put together in a hurry by an amateur.
3. Makes You Look Technologically Incompetent
Outdated website technology can give the impression that your medical practice is likewise stuck in the last century. These technologies include Frames, Flash, Hit Counters and other elements that have been passé since at least 1999.
Read More: Best Website Designs for Doctors: Get the Prescription
4. Isn't Trustworthy to Keep Data Safe and Secure
Small website details can make a big difference, especially when that detail is something like keeping the site's SSL certificate up to date. SSL certificates allow secure, encrypted communication between your site and an internet browser, crucial when people are sharing sensitive personal information. A security alert warns visitors if a site's certificate is expired, a surefire way to drive them into the arms of a competitor.
5. Has Slow-as-Molasses Loading Speed
The majority of consumers expect web pages to load in two second or fewer, and nearly 80 percent of online shoppers said they'd forego future purchases from a slow-loading site. Slow loading times impact SEO, people's perception of your organization, SEO, and the entire online user experience. Today's consumers are busy as well as impatient, particularly when they're seeking out immediate healthcare solutions for their needs.
6. Has Poor Navigation
Bad site navigation makes it tough for online visitors to quickly and easily find the information they need on your site. This leads to frustration and confusion. If people are constantly calling the office to ask the same questions that are answered on your site, site navigation may be to blame. These questions can involve office hours, offered services, or instructions on how to sign into the patient portal or download necessary forms.
7. Is Bogged Down with Too Much Clutter
Clutter can include everything from background music to ad prompts, auto-play videos to Flash animations. All the clutter, especially the noisy clutter, is a major deterrent that can rapidly drive people away.
8. Isn't Mobile Friendly
More than 60 percent of overall internet traffic comes from mobile devices, and your medical practice is missing out big time if your site isn't mobile-friendly. Mobile-friendly medical website design makes both your visitors and Google happy, with a boost in your search engine rankings.
What Your Medical Website Needs to Do Instead
Help ensure new patients come in and existing ones come back by keeping three main goals in mind with your medical website design.
1. Design for Conversions
Whether it's filling out a form or booking an appointment, one goal of your site is to get visitors to take a desired action. This can be done by balancing conversion elements with attractive design. Include landing pages, straightforward navigation, and aesthetics that reflect your organization's overall culture and vibe.
Keeping the most important elements near the top of the page helps, as does a layout that guides visitor attention where you want it to go.
2. Design for the User Experience
An exceptional user experience (UX) is vital for engaging and retaining visitors, and your site can provide one if you pay attention to several factors. These include load times, a simple design, easy readability and obvious search options.
Read More:
3 Secrets To Medical Website Marketing That Will Fill Your Patient Appointments
3. Design for Responsiveness
A mobile-friendly medical website design is good, but a responsive one is even better. A site boasting responsive web design adapts to the size and layout of the type of device being used to access it. Remember that search engines reward sites with mobile-friendly and responsive design, which can give your medical practice an even greater advantage over your competitors.
Follow these tips and your medical website can be well on its way to attracting patients instead of repelling them. Make your site even more attractive with our free download outlining 11 Must-Have Updates to your Medical Website.