Your dental practice may be on people's radar when they have a toothache, but through effective email campaigns, you can ensure recipients are converting into customers throughout the year.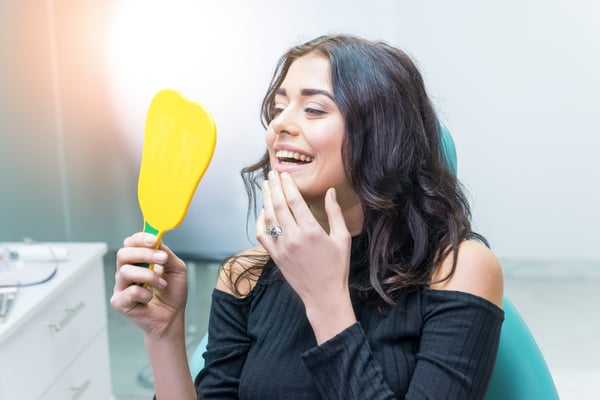 Email marketing for dental practices can be one of the most effective ways to build awareness, retain patients and convert potential patients into new ones. With 92 percent of online adults using email on a regular basis, and 61 percent using it every day, you have a prime opportunity to share your message with the masses. Here's how to delight your dental patients and leads with email marketing
Types of Campaigns
Each email your practice sends as part of your dental marketing strategy needs to have an end goal in mind. That end goal will determine the type of campaign you're going to send. Campaign options can include:
Promotions or discounts to generate more or new business
Newsletters to keep people informed and your practice top of mind on a regular basis
Thank you emails to extend your appreciation to patients
Reminders to come back to encourage inactive patients to return
Important policy or company updates to keep patients in the loop of what's going on in your practice
See Also: Medical Practice Marketing: Tips for Successful Newsletter Campaigns
Tips for Effective Emails
In addition to having an end goal in mind, you can adhere to a number of email marketing best practices to help ensure your emails get opened and read – instead of shuttled directly to spam.
Compile a List
Before you can send out emails, you need to have a list of people who want to receive them. Compile your email list by providing numerous options to sign up. These can include:
A printed list at your front reception desk
An email signup form on your website
Lead magnets on your site that provide downloadable content in exchange for an email address
Bonus content on your site in exchange for an email address
Discounts in exchange for an email address
Drawings or contests people can enter by signing up for your list
Use Good Subject Lines
A notable 33 percent of people open emails based on the subject line alone. Make your subject lines stand out by making it concise, direct and irresistible. Using humor or an emoji can also compel people to open your email.
Feature Fun Images or Visuals
Once people open your email, retain their interest by using fun images or visuals that adds interest and draws the eye to your message.
Set up Beautifully Branded Templates
Using a branded template for your dental marketing emails achieves multiple goals. It makes it obvious the email came from you, it establishes a layer of trust and consistency, and it provides an eye-catching backdrop for your message. Include your logo, brand colors, contact information and link to your website in the template layout.
Enable Social Sharing
Include social sharing buttons in your email to make it easy for people to pass along the information you send.
Choose the Right Automation Software
Automation software not only enables you to send out emails to all or segmented portions of your email list, but it can take care of template creation, scheduling, and tracking. HubSpot's email tool, which is included with HubSpot Marketing Hub, is one of the most versatile and easy-to-use options. It helps you with everything from personalizing your emails to optimizing your messages.
See Also: How HubSpot Free Can Transform Your Healthcare Marketing
Include Interesting Content
While enticing visuals can help draw people's attention to the body of your email, interesting content is what you need to retain that interest. Keep your content short and sweet, typically no longer than a few paragraphs.
Make sure the main topic is clear from the get-go, and then give people content they'll want to engage with and share. Fun facts, a link to your hottest or latest blog and videos are ideal choices.
Include a Call to Action
Each email campaign should have a call to action (CTA) that reinforces the goal of the email. Your CTA may urge people to schedule an appointment, enter your giveaway or read your latest blog, and it should include a link that makes taking the action fast and easy.
Analyze Results to Ensure Quality
The final step in your email dental marketing strategy is to analyze the results of your email campaigns. Keeping an eye on the effectiveness of your campaigns helps you keep the open rates, engagement, and quality high. HubSpot's email tool and other automation software track a variety of metrics that range from open rates to unsubscribe rates and many in between.
Done right, email marketing for dental practices can be beneficial for keeping prospects and patients engaged, your practice top of mind and your business thriving. These tips give you a good start with your dental marketing plan, and LyntonWeb can take help you take it even further. Contact us today.