Wondering where to invest your medical marketing dollars for the highest return? Return on investment (ROI) can be a complicated calculation. The fastest results may not always deliver the highest ROI, and some marketing activities require consistent investment over time before they reach their full potential. On top of that, return can't always be measured in dollars. Visibility, brand reputation and trust also contribute to marketing ROI.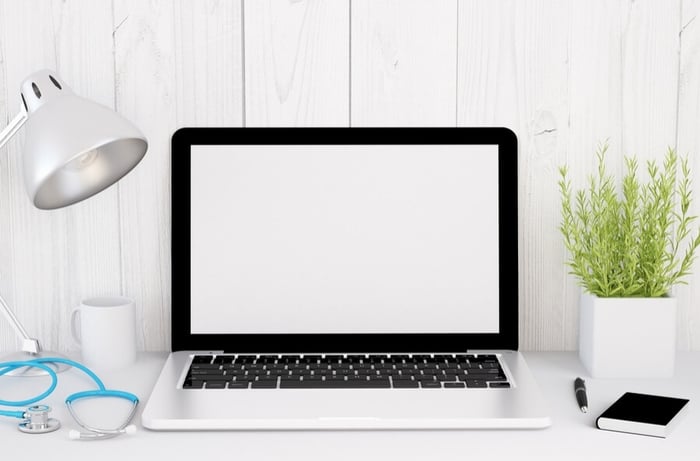 The goal of every marketer, of course, is to achieve the highest ROI and sustain it over time. That's especially true in the medical field, where you not only have to reach patients initially, but also convince them to make an appointment and choose your practice for their long-term health needs.
So how do you get the best results with your marketing dollars?
Ten Medical Marketing Ideas to Boost ROI
Every practice is different, and ROI includes both time and money. But it helps to have a few ideas to jumpstart your strategy planning. That's why we've put together our top ten medical marketing ideas for high ROI.
Drumroll, please!
Healthy Website

—Your website acts as the online hub for all other marketing activity. Focus on a positive patient experience on the site, and be sure to include strong calls to action so visitors know how to take the next step.

Online Patient Resources

—Health guides, insurance information, directions to your practice and an online patient portal all give necessary information to patients at different stages of the buyer's journey. Making this content available online helps your patients find what they need any time of the day or night.

SEO

—SEO boosts the visibility of your practice both to Google and to your human visitors as they search for you.

Local SEO

takes the concept a step further, making it simple for prospective patients in your area to find you online.

Email Newsletters

—It's easy and inexpensive to send an email newsletter with updates on your practice, health tips and special offers. Building your subscriber list is the most time-consuming part of email marketing, but it has good growth potential once you create momentum.

Autoresponders

—Autoresponders engage with current and prospective patients without any extra effort on the part of your staff. And because personal connection and engagement are important for conversion, autoresponders also have healthy ROI potential.

Blogging

—Your blog plays a fundamental role in your

inbound marketing

strategy serving as a home for your best content. But don't just use your blog to talk about how great your practice is. Write regular, helpful blog posts that speak to the needs of your patient personas.

Social Media

—

Social media

helps you engage with followers, provide ongoing patient care and interaction, build an online community and direct people to your website. Find out where your patients spend their time and meet them there (for example, Facebook rather than LinkedIn).

Paid Advertising

—Paid ads deliver good returns, but the cost can vary widely. Be sure to do your homework on competitive keywords so you'll know where to invest.

Content Marketing

—As you develop and distribute new content, the value of your existing content grows. Use your content to build an engaged audience and establish trust.

Staff Spotlights

—One way to build credibility with prospective patients is to spotlight doctors, nurses, assistants and other staff members. Staff spotlights introduce a human element to your marketing and help people put a face with your name.
Get Results From Your Medical Marketing Campaign
Each of these ideas holds good ROI potential, so how do you know the best place to start?
Evaluate your current marketing efforts.

What are you doing already and what's working well?

Create patient personas.

Identify different segments within your target audience and learn what kinds of content will appeal to each persona.

Start with a healthy website.

The most important step you can take is to polish your

medical website

so it helps you achieve your goals.

Take one step at a time.

Once your website looks good, add one new campaign at a time and learn how to leverage each one for the best results.
If you need help with more medical marketing ideas or you just need guidance as you plan your strategy, we're here for you! Talk to our healthcare marketing experts about how to create high ROI and reach more patients online.