In today's world, consumers live and breathe by online reviews. A majority of consumers will read up to ten reviews before ever making a purchase, and have indicated they have the same level of trust in an online review as they would a personal recommendation from a friend. This means two things: first, keeping your dental practice highly rated online should be a top marketing priority, and second, while you can't control all online reviews you can respond in a positive way that shows you care.
Reputation marketing for healthcare is critical, particularly for your dental practice. Why? Simply put, consumers have greater autonomy when it comes to choosing their dentist (this is true whether they have dental benefits or not), which means potential patients are even more concerned with your online reviews. While you can't control everything online, or remove negative comments (unless you are able to prove they are completely fake, which is difficult), there are a still a number of things you can do to succeed online. Here's how to do just that!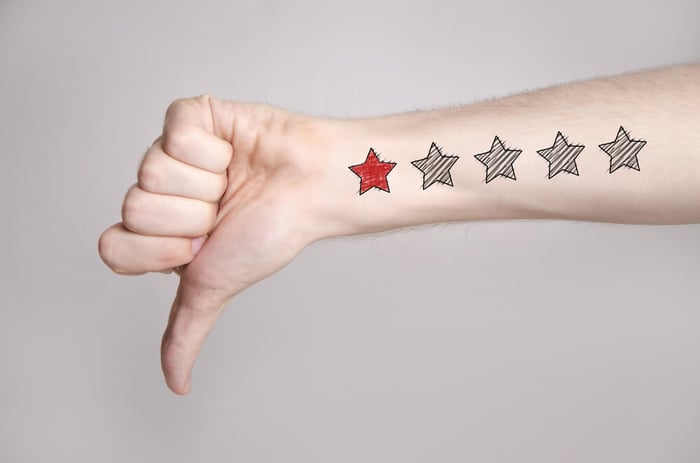 Responding To Negative Comments
Negative reviews are bound to happen (not to say they're easy, they aren't), but here's the good news: you can turn a negative into a positive simply by the way you respond. Perfection is not the key here, engagement is. A negative review provides an opportunity to follow up in a positive manner and provide a helpful response. By doing this, you demonstrate your commitment to delivering exceptional patient care online.
Some additional guidelines to help you in this process:
Never respond while angry. It's okay to take a breath, and craft a response once you have a cooler head.
Don't make it personal. A scathing review is tough, particularly if the reviewer wrote it when they were really upset and personally attack your business or employees. Don't stoop to their level; instead mark the comment as inappropriate and move on.
Keep your responses short and sweet. Keep your message direct, rather than leave a long-winded reply. Additionally, don't copy and paste responses for multiple reviews, keep your responses personal.
Know when to take it offline. If the engagement escalates, or if privacy for the patient becomes an issue, let them know you'll reach out privately.
Responding To Positive Comments
Often times we focus a lot of our energy on negative reviews, and how to appropriately respond. While this is important, don't forget to engage with those who took the time to leave you a positive review. If a patient has reviewed your practice and sang your praises, respond appropriately. A simple reply, like or re-tweet goes along way.
Setting Up Your Customer Service Team To Respond Quickly and Efficiently
By now, we know reputation marketing for healthcare is critical, but here's the next step: timely responses. As a general rule of thumb, we recommend responding within the first twenty-four hours. Whether you have a customer service team, or someone on your staff dedicated to managing your social media, it's important to have a plan in place with clear and consistent guidelines. Your plan should outline your protocol on proper engagement, responses and when to take the conversation offline. By having a plan in place, this will help ensure efficient and timely engagement.
What Review Sites You Should Concentrate On First
Now that we've talked about how to engage online, are you wondering what sites you should concentrate on first? Great question, here are our recommendations.
Facebook. Facebook has a five star rating system that allows users to share their experiences with others. Facebook reviews can help boost your practice's brand and credibility, which is why it's important to monitor. For the basics on Facebook reviews, click here.
Health Grades. Connecting patients with the right healthcare providers: that's Health Grades. If you have a profile on this site, then chances are you have some reviews. Health Grades makes it really easy for patients to review their doctor, so it's important your information is up to date and that you stay engaged.
Staying engaged online takes time and effort, but we can guarantee your practice will benefit. Need help navigating the Wild, Wild West (aka the Internet)? Don't worry, we've got you covered. Reach out to one of our healthcare marketing experts; we'd love to help!