You're in the business of delivering exceptional services for your patients. But, before they step foot into your practice they'll most likely interact with you online, which makes your medical website one of your most valuable marketing tools. Why, you ask? For starters, your website serves as the virtual equivalent of your brick and mortar practice for more than 3 billion Internet users, so your website has to be top notch.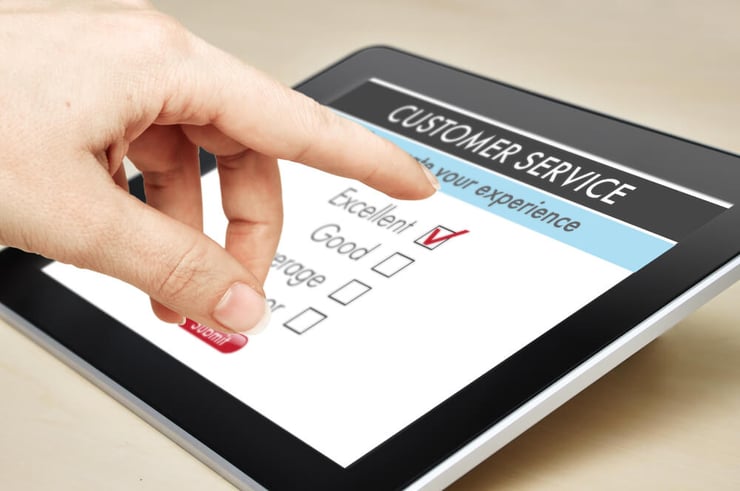 Have you ever experienced a website that was frustrating to navigate? Why was that?
Did the tools or display not work properly?
Was it difficult to find what you need?
Did you end up clicking away and continuing your search until you found a more user-friendly, responsive website?
Unfortunately, there are still a lot of websites that do not meet their customer's needs. As a result, they lose out on the business. Here's the good news: this doesn't have to happen to your medical organization.
When created properly, your medical website can deliver an excellent patient experience from the discovery of your healthcare organization to becoming engaged with your content, to converting into a patient and finally delighting them during the follow-up and ongoing patient care.
So how do you engage and delight your patient with your medical website? Here are six ways your website can do just that.
#1: Create Valuable, Engaging Content
Remarkable content helps you engage with your website visitors, acquire new patients and decrease your website's bounce rate. Content comes in many forms: blog posts, case studies, white papers, how-to-guides and tip sheets. When creating content, make sure to:
Optimize all content for search engines;
Write your content with your target audience in mind;
Make sure your content is concise, clear and easy to read; and,
Include images and videos in your blog posts where appropriate.
Read More: 9 Must Know Tips for Engaging Readers with Powerful Headlines
#2: Acquire New Patients with Chat
Live chat for your website allows you to interact directly with your web visitors, turn them into new patients and delight them into becoming a loyal fan. Patients appreciate the opportunity to have their questions quickly answered via chat, instead of having to pick up the phone and wait on hold to speak with a service care representative.
#3: Have a Responsive Site that is Optimized for Mobile
Your medical website has to be responsive and optimized for mobile, no ifs, ands or buts about it! Patients are increasingly accessing your website by a smartphone or tablet, so it's critical that your design load properly no matter the screen size. Google has even started penalizing websites that are not mobile-friendly, so consider this tip a top priority.
Read More: Mobile Friendly Websites Getting Reward by Google
#4: Concise Navigation Tools
Having an organized, easy to use website is key. You can easily achieve this by using navigation tools that are concise and straightforward. Additionally, make sure you don't have too many options; it just overwhelms the web user. Try to keep your navigation tools to no more than three to seven options.
#5: Use Compelling, Eye-Catching Call-to-Actions (CTAs)
Quickly grab your patients' attention with strong CTAs. By including CTAs on your medical website, you can also achieve some of your other marketing goals, such as new email subscriptions and converting potential patients. Keep these tips in mind when using CTAs:
Strong, descriptive language is key. Example: instead of using "click here" try "I want outstanding care";
If you're using a headline above the CTA button, make sure both are optimized and will work together; and,
Be careful of your CTA size. Make sure to check that the size of your CTA works for both desktop and mobile devices.
#6: Check your Website Speed
If you've ever visited a website that takes forever to load, you probably moved on and never went back, right? Web users expect quick results, so make sure your website loads quickly. You can check your website speed with a free tool from Google: PageSpeed Tools.
We know your medical website is a big investment, but we cannot stress this enough: your website is one of the best marketing, communication and even patient experience tools that a healthcare company can make. Are you frustrated with your website design? Do you find it challenging to make small, simple changes? Or maybe you just need a fresh set of eyes or a new perspective? We would love to help you, please contact one of our experts for a free evaluation today!