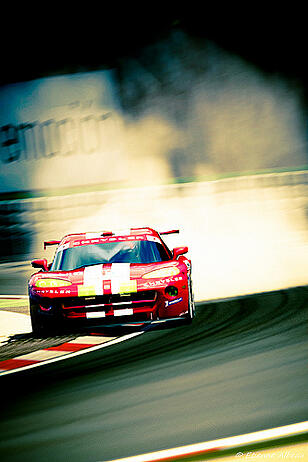 Using Microsoft Dynamics CRM? Do you have, or are you considering buying, HubSpot for your inbound marketing? Integrating the two systems together should be at the top of your list, but that's easier said than done. What does it mean to integrate HubSpot and Dynamics CRM? What should you expect an integration to do for you?
In our age of data-driven marketing, it's not enough to just say, "let's sync my leads and contacts." Integrating HubSpot with your CRM should not be treated as an afterthought. Getting results from your sales and marketing demands the right tools at your disposal. In this post we examine some important ways you can squeeze the most bang from your integration buck.
1. Lead Qualification and Assignment
HubSpot's inbound marketing software helps you attract visitors to your website and generate leads. Most leads who convert on your website aren't ready to talk to sales. Using HubSpot's marketing automation, you can build trust and rapport with email nurturing and follow-up offers. Then, only when a lead becomes qualified, do you want a hand-off to sales.
Sending qualified leads to CRM
Qualifying your leads in HubSpot is easy. This is usually done using a HubSpot Smart List where you'll define the criteria that makes up a qualified lead. When a new lead enters this list, the integration will immediately sync it to CRM.
How should leads get created?
Some companies want to create a new lead every time someone converts on the website. Some companies don't use leads at all, so they get created as contacts. We can tailor the integration to create leads in CRM based on your process.
Making a smooth hand-off
Unless you're the only one doing sales, you likely have rules for assigning leads. Whether it's geography, company size, product interest, or round-robin, assignments need to be accurate. When integrating HubSpot with Dynamics, you have a few options for how leads get assigned:
Assign new leads to a single user. Let CRM take over with Dynamics workflows handling the assignment logic

Use HubSpot to assign leads. You can assign a lead owner from a hidden field in a form, or in a HubSpot workflow.
Let the integration assign leads. This can be useful with more complicated assignment rules. For example, if you have a large sales team with international territories.
2. Task Assignment
Committing to a sales process provides accountability and helps your team sell more effectively. Creating tasks in CRM is one way you can drive accountability by ensuring your team is following the process. (The added automation also helps!) Use your HubSpot/Dynamics integration to create activities or tasks based on defined rules in your sales process.
For example, when your prospect:
Re-converts on another landing page

Re-visits the site
Visits an important page on your site (i.e. pricing)
Clicks on an email
Uses a feature in your free trial
Any of these examples may trigger a call, or at least a look from the sales rep.
3. Close the Loop with Customer Conversion Analytics
The party ain't over after the prospect buys from you. Their customer journey is just as important, if not more so, than their buying process. Your email marketing and nurturing efforts will make an impact on customer retention and customer happiness.
In a complex sale, there is often more than one person researching your company and involved in the buying process. It's important that all related contacts get converted in HubSpot as customers. This ensures customers receive the right touches and marketing messages over time. Whichever approach you use to track sales in CRM, we can sync your customers to HubSpot correctly, every time.
4. Sync Marketing Lists
Disclaimer: this is a pro-tip. It only applies if you're using more Dynamics features than the average company.
We always recommend using Smart Lists in HubSpot for all your marketing segmentation. However, in some cases, it makes sense to manage lists in Dynamics. Do you have complex marketing lists that filter several levels deep into parent or child entities? Syncing those lists to HubSpot will help you market to the right people without always doing manual imports.
5. Nurture stalled or lost deals
Make sure your integration is syncing all relevant contextual data around an opportunity. With this data you can build HubSpot Smart Lists and nurture lost or stalled deals that fit certain criteria. You can then customize nurturing emails to send from the assigned sales rep, adding a special personal touch. This automation helps your sales reps touch a larger number of prospects without exhausting manual effort on the so-called "bottom of the barrel." It will pay off over time, and it will plug the holes in your funnel where people are prematurely falling out.
6. Nurture customers
A HubSpot/Dynamics integration can deliver massive ROI around customer retention and customer happiness. Is your integration syncing customer data like product/service type, last purchase date, contract type, etc.? This data is crucial for effective customer nurturing and email campaigns. Consider some of the following customer campaigns that are possible with the right data:
Invite customers to exclusive webinars

Send emails leading up to contract renewal
Send regularly scheduled customer feedback surveys
Ask customers for referrals or to connect on social media
Personalize your website and email content for customers
Shameless plug
We've been integrating HubSpot and Dynamics CRM ever since the first HubSpot API in 2010. With 100s of implementations, we've seen and done it all. To learn how we can help you integrate HubSpot with your CRM, click below to request an integration whitepaper.

Photo Credit: YackNonch via Compfight cc