Taylor Swift Marketing Hacks - Inbound Marketing Highlights
---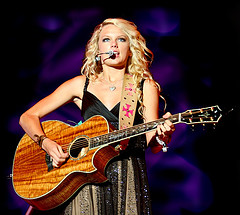 Hi, I'm Roman; and this is Mike. How was your inbound marketing week?
This week's highlights hand-crafted just for you, straight from the HubSpot oven.
How Frequently Should You Be Sending Out Your Email Newsletter? - Solid tips on how often you should send your newsletter. We send our newsletter once a month and have found that effective. Frequency differs by industry. Segment and test your newsletter in small batches to find the optimal distribution amount. Remember, marketing is a hypothesis driven exercise. Test and test again. And then test some more.
How a Podcast Is Born [Infographic] - A very good visual guide on the ramp up of a podcast with an impressive amount of detail. I value the emphasis on album art and the tips for creating a show page. There is also good info on which file types to edit in before converting your entire podcast to an .mp3.
Taylor Swift's Seven Marketing Lessons - Anyone that sells 1.287 million copies of an album is worth paying attention to. Although there is more B2C flavor in some of Taylor's tactics, any brand should be open to a 2 way conversation via social media platforms. The personal touch from a big brand via Twitter or Facebook is an undeniable way to boost your company and the expectations it will exceed for each customer. If you don't plan on a social media presence as a way to avoid criticism, you may be in for a surprise. If you're criticized on Twitter or Facebook and don't have a presence on either you may be hurting your brand even more.
Four finance brands that get inbound marketing - This article highlights 4 brands hitting the mark with inbound marketing in what some might say is a boring industry. What's worth noting is how very niche and detailed content can be used for a very focused audience. Long form, evergreen content is the gift that keeps giving. Once you invest in the creation of content it's yours to keep forever.
Facebook Starts Publishing the New York Times, BuzzFeed and More With Its 'Instant Articles' Program - I have never really understood why an industry giant like the New York Times would want to put the facebook.com domain ahead of the newyorktimes.com domain. I understand Facebook is a huge driver of referral traffic but the New York times is, well, the New York Times. And, as the article notes, what happens when Facebook changes it's algorithm? It's your content but not your algorithm.
Yes, it's true. Memorial Day weekend is next weekend!
Photo Credit: VersusLiveQuizShow via Compfight cc