McDonald's Twitter Mistake Goes Viral - Inbound Marketing Highlights
---
Hello Inbound Marketing friend. How was your Thanksgiving? Are you overstuffed from family and traveling? Pining to get back to work just to get away from your annoying uncle? Let this week's Inbound Marketing Highlights will provide a brief respite for you.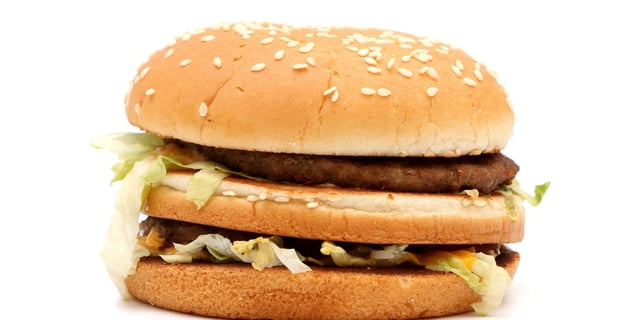 A Twitter Mistake Goes Viral
McDonald's Sent Out A Hilarious Tweet By Mistake And Made A Flawless Recovery
McDonald's sent out a pre-planned Black Friday tweet that was, ahem, missing it's copy and link.

This of course is cringe worthy for any marketing manager worth his or her salt. It's certainly a mistake none of us want to make. We can, however, completely empathize with this error given the volume of marketing activities we undertake every day.
Fortunately, some quick thinkers on McDonald's social media team spun up a face-saving solution: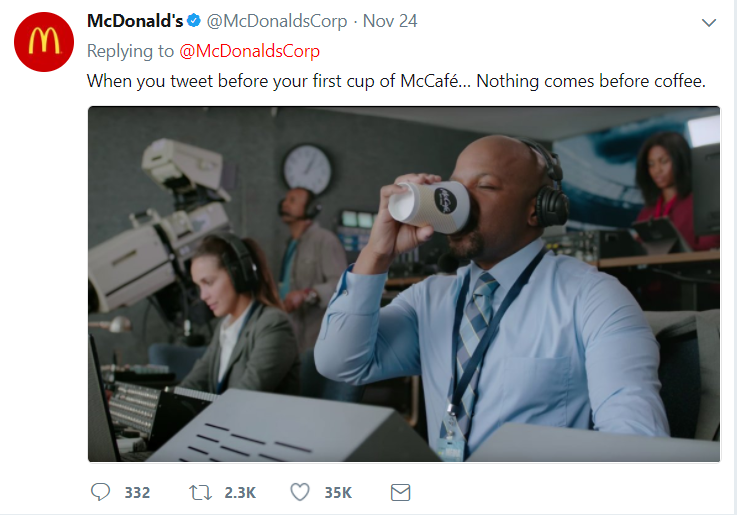 Or, perhaps this was all planned?
Email Marketing in 2018
5 Email Marketing Trends to Watch for in 2018
Looking for an edge in your email marketing strategy in 2018? Try interactivity like quizzes, surveys, sliders and image galleries in your emails. In 2018, the more segmented your email lists are the more effective they will be. Many small business still aren't capitalizing on the benefits of emailing specific segments of their contacts database. Finally, go 'back to the future' with plain text emails which render the same across all devices and seem more personal.
See also: 3 Email Tools I Can't Live Without
Video Marketing
Video marketing: A beginner's guide
A thoughtful and detailed primer on video marketing - from choosing the best video format, screen size considerations and video budgeting tips.
See also: Stop Overlooking Videos as a Top Marketing Tool
Black Friday
Black Friday racks up $5.03B in online sales, $2B on mobile alone
It was the largest online Black Friday ever with conversion rates across all devices seeing double digit growth. Simply put - clicking to buy something is much more efficient and practically stress free when compared to standing in long Black Friday lines in physical stores. It's not over yet - Cyber Monday sales are projected to reach $6.6 billion.
Atari
From Atari (Remember It?), a New Console With Old Games
High-Five if you remember Atari. Well, it's still around. An updated console sold at Bed Bath & Beyond offers nostalgia and a reminder that Steve Jobs used to work at Atari and that many Atari 'geeks' ended up choosing software engineering as a profession.
Safe travels back to the real world. Until next Sunday!