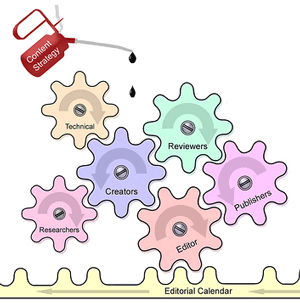 Our local paper recently interviewed members of the state's congressional delegation about where they stood on the health care bill.
Guess what? All the Democrats were for it and all the Republicans were against it.
Is this news? If you know what everyone is going to say in an article before you read it, why read it? There's so little time to spend on anything, don't you want to spend time on things that matter?
Yes, I'm talking about a specific industry here, but this is an object lesson for any business trying to create meaningful content as part of a marketing strategy.
Sharing something obvious or posting something (anything!) just to "fill a hole" doesn't serve you - or your current or potential customers. The value of your content is proportional to how useful and accessible it is to your audience. Give them something they don't know, something that matters to them, something that will help them succeed and something that will bring them back.
This is content strategy in a nutshell.
In her blog post "Content Strategy: The Philosophy of Data," Rachel Lovinger states "The main goal of content strategy is to use words and data to create unambiguous content that supports meaningful, interactive experiences."
Based on this definition, do you have a content strategy? Do you want one?
More importantly, do you need one? Damn straight.
Why? Because this kind of marketing works.
A recent survey from the Custom Publishing Council and ContentWise reported that "78 percent of respondents said that branded content initiatives are more effective than other leading forms of advertising and marketing. Seventy percent said it was more effective than television advertising; 61 percent said it was more effective than direct mail and 57 percent said more effective than public relations."
But you can't just dive into the pool without an idea where you want to swim. As the newspaper article that started this rant illustrates, you'll only tread water - or worse - by wasting time and effort providing something someone already knows or something someone else does better or, worst of all, something that just doesn't matter. To leverage your full marketing potential, start with a plan.
In his in-depth blog post on Mashable, "Why Brands are Becoming Media," Brian Solis puts it this way: "Everything starts with a mission, and is fortified by the content we create."
---
To be continued...
Image credit: Richard Jingram