You're a small to medium sized business. Traditional practice tells you that a publicist will open doors to exposure, keep that exposure targeted, positive, and create high value opportunities that you simply cannot purchase. So, you hire a PR firm or in-house publicist for anywhere in the four figure per month range depending on their connections to the media, expertise and experience.
Please, ask yourself the following…
Is my publicist utilizing an SEO keyword strategy for press releases?
Is my publicist taking into consideration a social media PR strategy?
Is my publicist link building correctly in our online press releases?
Is my publicist tracking social review sites such as Yelp and Google+ Local?
Not to discredit the value of a traditional publicist completely, I not only used to work for one – I was one. And having crossed over to inbound marketing, I see first hand the value many businesses could benefit from firing their publicist and developing a great inbound marketing strategy instead.
Remember, every great inbound marketing strategy will still involve a substantial amount of PR.
Social Media PR Strategy
As a former publicist, a hot client debate often came from who monitors and engages with not only the client's fans/customers/clients, but also engagement with the targeted media and journalist's social media properties as well.
Let's say you're hoping for a press release to be picked up by Fortune Magazine. Are you only blasting out an email press release to the editor's already crowded inbox? Or have you thought about engaging with their Twitter and Facebook page as well. They're just as hungry for newsworthy items to post as you are. A good social media PR and inbound marketing strategy will take this into account.
SEO Keyword Strategy
Every good inbound marketer knows the value of identifying top keywords to help improve SEO for your company website. This is ever important in your web content. And you do post press releases to your website, right?
As this press release will soon become an indexed page, it is important to track and optimize keywords you are shooting to rank higher with the top SERP's (search engine results page's). Optimal keyword density per page is 1-3%.
Online Press Release Link Building
Say you use a tool like HubSpot's iReach to distribute a press release through PR Newswire. These press releases tend to be picked up word-for-word by high traffic websites, creating high-quality link building back to your company website. That is, if your publicist remembered to include links back to a few of your company pages in the press release.
Along the same theme of keyword strategy, the link text should be descriptive, And, preferably a keyword you are targeting.
For example, don't link back to your website by saying to click here. Link back to your website by saying how important an inbound marketing strategy is to your online growth. See the difference?
Social Review Sites i.e. Yelp and Google+ Local
A good social media PR and inbound marketing strategy will take into account the importance of monitoring and engaging on relevant social review sites such as Yelp and Google+ Local (formerly Google Places). After all, a publicist is to look after the public perception of your brand. Or is that the inbound marketer's job? Are you seeing where the line being drawn is growing thinner and thinner?
This isn't just for restaurants, bars and hairdressers. Yes, your B2B company may be getting reviewed on Yelp and you don't even know it. That's because your publicist isn't tracking those pages, but a good inbound marketer would realize its importance.
Businesses tend to fall into one of four areas in a social media marketing model.
No social media presence at all
Sharing of content with social media profiles
Sharing of content and monitoring the conversation
Sharing of content, monitoring the conversation, and engaging with your followers
The inbound marketer will work towards optimizing the fourth option. This is especially important on social review sites. Your publicist may only dabble in the monitoring area, if you're lucky.
An inbound marketing strategy still involves a heavy amount of publicity, especially within social media PR. Assess the value of your PR team today, you may find more value hiring an inbound marketing consultant. And, it may even be for less money than your publicist.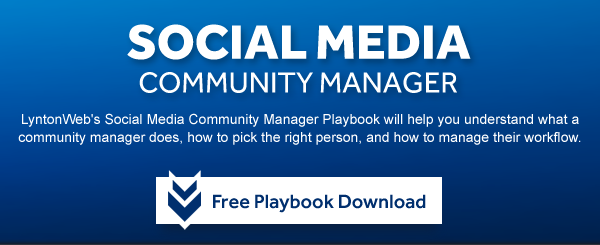 Photo Credit: bjornmeansbear