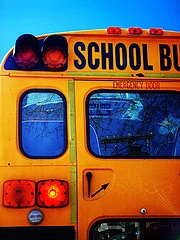 Welcome to the LyntonWeb Weekly Inbound Digest - the fastest way to stay up to date with our latest thinking on a wide range of inbound marketing topics.
Our perspectives on the social web this week:
What Every CMO Needs To Know About CRM Integration
Strategy and consulting firm Gartner is predicting that CMO's will be spending more on IT than CIO's by 2017. A key success measure for your marketing team will be how effectively your marketing technology and data will integrate with your sales department's CRM. Be sure you're familiar with these key aspects of a CRM integration.
Why Your Blog Content Should Be Like a Dating Profile
If you're committed to building lasting relationships with current and future customers, then consider modeling your blog content after successful dating profile content. Your corporate blog is the perfect proving ground to demonstrate who you are as a brand and company.
Why a 23-Year-Old SHOULD Run Your Social Media
In our most popular and most controversial blog this week, we offer a response to Hollis Thomases article, Viewpoint: 11 Reasons a 23-Year-Old Shouldn't Run Your Social Media. We remind our readers that, rather than focusing on age, you should focus on the processes and guidelines you have in place to optimize employee performance and success.
3 Ways to Secure SaaS Cloud-Based Content
With so much content and so many applications moving to the cloud, security and backup measures should be standard enterprise-wide activities. Here some easy and effective ways to protect both personal and business level content.
Finally, headlines from our Friday 5 discuss the revamped Klout and the new Instagram features.
How's your back-to-school shopping going? Make it an amazing week and we'll catch up again next Sunday. Don't forget to download our Social Media Community Manager Playbook, if you haven't already.
Photo: drp