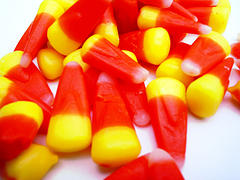 Welcome to the LyntonWeb Weekly Inbound Digest - the fastest way to stay up to date with our latest thinking on a wide range of inbound marketing topics. Our perspectives on inbound marketing and technology this week:
What Brand Marketers Can Learn from Lance Armstrong
The tragic fall of cyclist Lance Armstrong will serve as fodder for business and marketing case studies for years to come. How can a cancer-surviving, elite athlete who won what some consider the toughest athletic event on earth be so unceremoniously dumped into brand marketing's trash heap? How can sponsors like Nike and Anheuser-Busch seemingly throw millions of dollars at Lance and just as quickly turn a cold shoulder to him? What were brand marketers missing?
3 Tips For Explaining Inbound Marketing to a CEO
If you have an opportunity to discuss or explain inbound marketing to a CEO, that's probably a good thing. Unless of course he or she hired you to do inbound marketing and is now firing you for not producing any results. But that's a topic for another blog post. Let's assume the best here and place this blog within the context of building a case for inbound marketing that you are presenting to the CEO.
In our Friday Five, check out the 2013 B2B content marketing benchmarks, budgets, and trends, how to develop thought leadership content for social media, and download 6 free mobile apps to enhance your social media marketing.
Any plans for Halloween? How about going to costume party as Smart CTA or an Advanced Landing Page? After all, vampires and ghost are so traditional, don't ya think?
Photo: Special