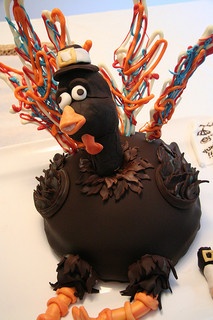 Welcome to the LyntonWeb Weekly Inbound Digest - the fastest way to stay up to date with our latest thinking on a wide range of inbound marketing topics. Our perspectives on inbound marketing and technology this week:
3 Things You Should NEVER Do On LinkedIn
As LinkedIn continues to impress both from a revenue and product perspective, I thought this might be a good opportunity to offer up a few simple reminders on (suggested) LinkedIn etiquette. Rules to Link by if you will...
Keywords with Friends - Finding Your Ideal Buyer Personas
Are you familiar with just how many other roles keywords can play in your inbound marketing strategy and (more importantly) how they really play a huge role in your financial success! Find out...
11 SEO Tactics to Optimize E-Books and White Papers
When creating white papers and ebooks there are a few aspects to consider such as your target audience, the visual design, and the distribution avenues. Another of these considerations is optimizing this content to maximize SEO performance. Some times this item gets overlooked or overshadowed with all the energy being placed on actually creating the content; however, if you take into account optimizing the content beforehand, your white papers and ebooks will contain an added feature that will help increase reach to potential clients.
5 Golden Rules For Creating Successful Inbound Marketing
Do you know the golden rules? If you're SMART, you do...
And from our Friday 5 - learn about the new roles in marketing, and why 1,700 CEOs are wrong about social media.
It's a short week fellow inbounders, make sure you use it wisely!!
Image: schmish