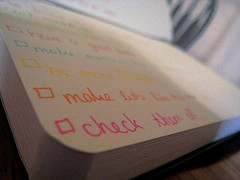 Can you believe it? Inbound 2013 is less than one month away! And we are incredibly excited to be bringing 9 Lyntonites to the great city of Boston to enjoy the event. To get the most out of the conference, we have put together a list of items guaranteed to help you get the most out of the conference.
The Reading List
Inbound Marketing: Get Found Using Google, Social Media, and Blogs by Brian Halligan and Dharmesh Shah
If you're new to the inbound marketing party this book is where to start. Learn the philosophy from the masters - HubSpot's co-founders.
Purple Cow by Seth Godin
The first day of the conference begins with a keynote from the great Seth Godin. Seth has a number of marketing and business related best sellers, but Purple Cow is a great place to start.
Signal and the Noise by Nate Silvers
Nate Silver may be the keynote I am looking forward to most. In 2008, he correctly predicted the results of the primaries and the presidential winner in 49 states. I would say he knows a thing or two about predictive analytics.
Marketing Lessons from the Grateful Dead by David Meerman Scott
This book was mentioned time and time again at last years conference. It was the first thing I read after I left. It's a very cool look at the inbound marketing philosophy.
Sales Shift by Frank Belzer
While the majority of the Inbound Conference will be about marketing, Frank is focused on how a sales team can make the most of inbound leads captured through HubSpot.
Blogs to Follow
You should be reading this. If you're not, stop reading me, and subscribe now.
Formerly SeoMoz, this traditionally SEO-focused company recently pivoted to inbound marketing.
One of the most visited marketing blogs in the world and a featured Inbound 2013 speaker.
Not quite a blog, but keeping up with Inbound 2013 Keynote Speaker Arianna Huffingon's articles is a good idea.
Yes this is a political blog, but giving it a read will help build your faith in Nate Silvers analytics skills. Now when he applies it to marketing in his talk you will be ahead of the curve.
Folks To Follow on Twitter
If you're coming to the conference make sure you say "hi" to someone on the LyntonWeb team. We'll be the ones in the blue shoes.
Photo Credit:
mt 23
via
Compfight
cc