How we Integrate HubSpot with Millions of CRM Records
---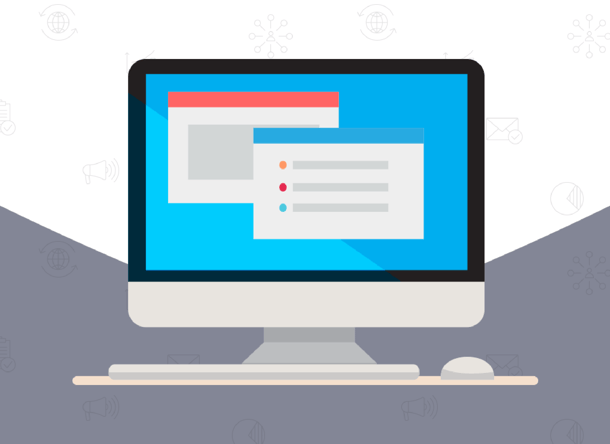 At LyntonWeb, we know HubSpot integration deeply. Since the early days of HubSpot's leads API in 2010, we've been exploring ways to integrate HubSpot with a variety of e-commerce, website, and CRM software. Our most common integrations are with Microsoft Dynamics CRM, NetSuite, and Salesforce, but we support other systems like SugarCRM, WordPress, BigCommerce, Gotowebinar, and more.
Scribe Software is a HubSpot certified solution provider for HubSpot/Dynamics integration. Scribe is unique in the HubSpot integration marketplace because of its capability to integrate with a variety of endpoints, including sales and marketing software, CRM/ERP, odata, flat text and database formats. We're a proud customer and partner of Scribe since 2013, when we started using it for integration with Microsoft Dynamics CRM.
As our demands (and those of our customers) evolved, Scribe continued to shine as our integration platform of choice. Over the past year, we have used Scribe to build and support integrations for over 30 HubSpot customers, many of whom are small and midsize enterprises or public companies with high demands for speed and accuracy. We've done full syncs for databases nearing 1 million records with ease. With our scalable pricing model, even small businesses with less than a thousand leads can afford our services, while taking advantage of the enterprise features that Scribe offers.
From Turn-Key to Fully Custom Solutions
We take three approaches to delivering integrations on Scribe:
We "templatize" many of our most popular integrations, which allow us to sell low-cost integrations to small businesses that don't need customization.
We can build on top of existing templates to customize and add features for larger companies.
We can build custom integrations entirely from scratch, leveraging an existing Scribe connector or by building our own.
A Proven Support Model
Scribe Online was built with considerations for monitoring, performance, and scalability in large IT departments. This makes Scribe easy to support and troubleshoot. We serve as front-line support for our integration customers, but any platform issues we can defer to Scribe's support engineers. If there's a problem specific to the customer's integration workflow, we view individual record logs in the execution history, or step through the integration in real-time debug mode. We can immediately apply a patch and re-run the customer's integration to get them back online. Most support issues are solved within 1 business day.
Integrations Not Possible Anywhere Else
With the help of Scribe Online, we've built custom integration solutions that would not be possible on any other HubSpot certified platform, including Bedrock or Zapier. Furthermore, we have delivered integrations to HubSpot customers that weren't possible from their previous marketing automation vendor, including Marketo, Eloqua, and Pardot. Some examples include:
Sync HubSpot with custom objects in Salesforce
Create a Salesforce lead from every form conversion in HubSpot

Sync HubSpot with Dynamics CRM "Person Accounts"

Sync Dynamics CRM Marketing Lists with HubSpot Static Lists

Create activities or campaign responses in Dynamics CRM from email clicks in HubSpot

Sync HubSpot Companies, Contacts, and Deals with Dynamics or NetSuite

Sync HubSpot with Dynamics CRM, and sync Dynamics CRM with one or more Salesforce environments
Sync HubSpot with NetSuite using specific record matching and insert rules - many NetSuite customers configure their customer and contact objects in a very specific way that makes it difficult to integrate with any marketing automation system "out of the box".
Innovating for the Future
At the 2015 Microsoft Worldwide Partner Conference, Scribe presented LyntonWeb with the Solution Innovator of the Year Award for our work with the Scribe API, HubSpot integrations, and our self-service website, IntegrateHubSpot.com. In the coming year, we plan on leveraging Scribe Online to build integrations with more systems, bringing to market new connectors and self-service integrations. We expect to attract more enterprise customers to our HubSpot integration products and services for the power and flexibility they offer today's most demanding marketers.