Marketing Retainer Services
Meet your short-term, long-term, and future goals with a marketing retainer built just for you.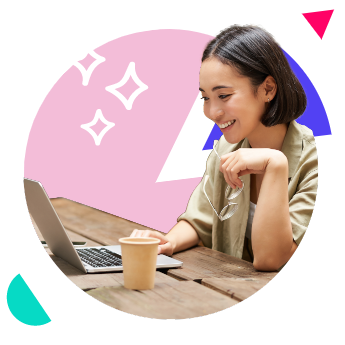 What Sets Our Marketing Apart
When you work with us, you're getting a partner who's committed to your ongoing success. See how our marketing retainers work.
When You Succeed, We Succeed.
Let Our Clients Do the Talking
Hear From Happy Marketing Clients
"The best marketing coaches give you the courage to grab hold of the opportunities in front of you and make them happen."
FAQ
Need an Answer Now?
Browse our frequently asked questions.
How long can a marketing retainer with Lynton be?

That depends on the scope of your company's needs. We can go anywhere from a few months to a year — or more. Throughout our partnership, we will collaborate to see if we need to extend or renew at any point.
What services can I expect?

The services included in a marketing retainer can vary depending on your needs but often include strategy development, content creation, social media management, email marketing, SEO, PPC, implementation, design, advertising, and analytics and reporting.
What if I don't need a retainer?

We offer limited engagements, like projects or implementation packages. We offer strategy, copywriting/content, design/creative, development/website, HubSpot implementation, and HubSpot onboarding packages. They can range in price from $4,000 to $25,000 and last anywhere from three to eight weeks.
What does the process look like?

Our process begins with discovery to ensure we take the time to get to know you as a client. That way, our roadmap, and deliverables reflect where you want to go as a company, not just our best guess. We do this through a series of meetings with you, identification of pain points, competitive analysis, audits of your website and content, and more.
Let's Connect
Propel Your Marketing Project Forward
Get in touch with a Lynton representative to discover how a tailored marketing project can drive genuine, long-lasting growth for your business.