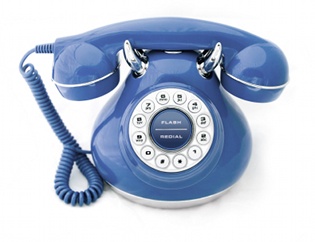 Guess what? I was just on your website, and your product BLEW me away. I love it, and I want to make a huge purchase. I'm ready to buy, but I have a few questions. I'll just pick up the phone and ... hmm. You don't have a phone number in your header so I can call you. Well that's okay, I see you have a "Contact" page. I'll go there. Huh. No number, no email address, just a general contact form.
Has this happened to you? We are becoming more and more digital where we do everything online, but there are still people out there who want to pick up the phone and speak with a human being. We can't leave them behind. We can't deny our clients the most basic customer service.
Contact forms are great. We have a few on our website, but they shouldn't be the only way for a user to reach out and touch you.
Make it easy for me to contact you.
You have a website. You obviously are selling a service or product. If I have a question, want to buy something, or need support, I want to talk to someone. Whether it is a phone number or live chat, make it easy for people to contact you, to become leads, and to ultimately become customers. Put your phone number (or link to live chat) right up there in the banner, in the courtesy area of your website. That's what it is there for.
Make it easy for me to find you.
#1 Do you have a bricks and mortar location? Or several? Then you should have a store locator in the courtesy area of your website as well. By adding this feature, you allow users to find your closest location to them and directions on how to get to your store where they can lay down some cold hard cash.
#2 On your contact page, include an interactive Google Map where a user can easily find directions to your store. You should make this especially easy for users on mobile devices. Go to Google Maps, and claim your business. From there, it's only a few steps to embed your map on your site.
Aside from the functionality of adding a Google map to your site, you boost your exposure in the Google search results. And with never-ending rise of local search on both mobile and desktop advices, a Google Local listing on Google Maps is imperative to your online success.
HubSpot even mentioned including phone numbers and physical contact information on their list of 10 must-have items for eCommerce websites, but these rules are not limited to eCommerce sites. You have a site for a reason. Don't you want your customers and visitors to be able to ask questions or tell you how you are doing? Or maybe your customers just want to send you a pizza. (We like pepperoni.)