Breakfast, Burgers, or Bacon? The Mystery Behind IHOP's Name Change - Inbound Marketing Highlights
---
This week in Inbound Marketing Highlights, we have a breakfast rebrand, a 'dad bod' craze, and a GDPR break-up. Continue reading for these stories and more!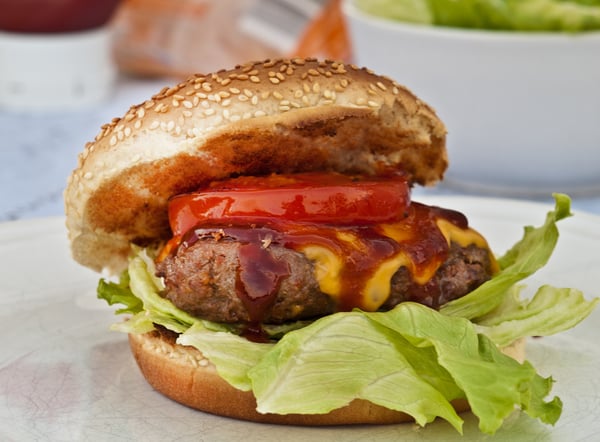 Rebranding. We've seen brands do this time and time again; some panning out well while others don't. IHOP created frenzy last week when they sent out the following tweet:
"For 60 pancakin' years, we've been IHOP," IHOP said. "Now, we're flippin' our name to IHOb."
Yes, you read that right. They are (literally) flipping the 'P' in their name into a 'b' in order to establish a new identity. What does the 'b' stand for? While we won't know what the 'b' stands for until it's announced tomorrow, people on the internet were quick to speculate. Although the most logical replacement for the word "pancakes" is "breakfast," IHOP employees and insiders on reddit all are claiming it stands for "burger." There are also many "bacon" hopefuls. No matter which one it is, the rebrand of IHOP is a risky move to say the least.
Job hunting? How would you like to become a 'fake news' detective for Facebook? That's right, Facebook is hiring "news credibility specialists" in their newest job listing. Although the job responsibilities are unclear, people are guessing this professional will sift through news stories all day in order to determine what's real and what's fake. Interested? Facebook is looking for both English and Spanish speakers. Read more here.
See Also: #DeleteFacebook—What's It All About?
Can a team of Instagram Influencers save a dying department store? Macy's seems to think so! But before you try to apply for this position, you should know it's for Macy's own employees only. The Macy's Style Crew program is aiming to build authenticity and trust with consumers, while having some fun at the same time. Accounts will promote events, daily specials, and offers in a way that shows their personalities and expertise.
It wouldn't be an Inbound Marketing Highlights article without a GDPR update. With the deadline for compliance coming and going last week, many of us noticed a huge influx of emails from brands - all notifying you of their new policy and prompting you to either subscribe or unsubscribe. This author hilariously describes how he replied 'unsubscribe' to every GDPR email, in attempt to 'reclaim his inbox' from spam. While he believed this valiant effort would lead him to a spam-free life, he soon realized it wasn't that easy. Although he unsubscribed to all of the emails, some of the clearly-not-yet-compliant brands are continuing to contact him. Don't be one of those brands (unless you want to get hit with a massive fine.)
See Also: The GDPR: What It Is And How You Can Prepare
Planet Fitness has always marketed itself as a "judgement free zone." With that spirit in mind along with Father's Day fast approaching, they have appropriately decided to embrace a specific body type. And that body type is the infamous 'dad bod.' According to a survey they conducted, 21% of adult men self-identifying as having one and with 70% of the people saying the body type is universally accepted. While these numbers may not be surprising, this one is; 65% of women would rather marry someone with a dad bod than with six-pack abs.
Planet fitness is cashing in on this craze by selling a "How-to Guide for Working Your Dad Bod" themed calendar. Workouts in the calendar include 'The Dread Lift," "The Leafing Lunge" and "The Ripcord." You can buy one at Planet Fitness website for $10 each. Proceeds will benefit the Men's Health Initiative. Planet Fitness continues to differentiate itself from other gyms with this campaign and by continuing to promote healthy body image.
That's this week in Inbound Marketing Highlights! Stop by next week for more!