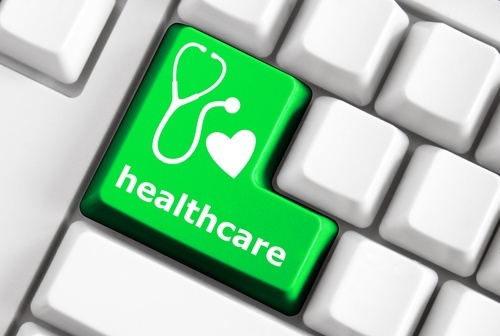 Whether people are researching health-related information for themselves, their children, spouses, patients, pals or caregiver clients, the bottom line is people are certainly searching. An additional crowd of visitors can come from current and potential patients already online emailing doctors, logging into patient portals and otherwise taking advantage of health-related services and assistance they can find online.
As an exceptional source of knowledge, your health care blog can answer many questions, address concerns and tap into the massive audience looking for health-related information. And you can increase your readership even further with several tips for getting more people to subscribe to your blog.
Generate More Popular Content
Review your blog post statistics over the past 12 months, pinpointing topics that generated the greatest number of views. Use the popular posts as springboards for related topics and marketing videos, and then equip both your new posts and highly viewed existing ones with blog subscribe forms.
Blog subscribe forms can consist of a straightforward, text-based footer that lets visitors subscribe by simply filling in their email address. Putting the form at the bottom of a highly viewed post catches readers at the height of their interest.
Segment Content
With the wide range of people searching for health-related content, and the massive amount of topics health care covers, you can make research much easier by segmenting your content into different categories.
Those categories should be prominently featured on your site so people can easily access the exact blog content type they're seeking. Your subscribe form should offer the same options, allowing subscribers to pick the type of information they'd like to receive. The mom may want additional blogs on adolescent care, for example, while the caregiver may opt for information on diabetes or other specific ailments related to their clients.
Re-engage Your Patient Database
Your existing patient database may contain a huge number of blog subscribers just waiting to happen. Review the database, reaching out to contacts that haven't had interaction with your website in some time.
Send them an email to re-engage with them, asking if they'd like to opt-in to content they can conveniently receive via email. Give them the same category options found on your subscribe forms, along with options to receive email alerts daily, weekly or on a monthly basis.
You can also add a subscription CTA in the footer of marketing emails you send out to all your contacts, reminding people they can have valuable blog content delivered right to their inbox. Again, use a straightforward, text-based footer at the bottom of your messages.
Create an Ask the Experts Feature
Content based on interviews from physicians and staff members can be a highly alluring reason for many people to read, particularly if the content stems from the most common reader questions and concerns.
Current patients like to see and hear from their physician, and potential patients may be impressed enough by the shared expertise to become patients themselves. The opt-in footer can again be used at the bottom of the Ask the Experts feature to generate more subscribers from the feature's readership.
Optimize for Mobile
Optimizing your blog, emails and entire website for mobile opens the door to the enormous amount of people who do most of their research and communications on mobile devices. Mobile optimization involves:
Streamlining your site, ridding it of Flash and Java, keeping graphic file sizes small and ensuring quick, easy mobile navigation
Keeping opt-in and other forms as simple and easy-to-complete as possible on mobile devices
Making sure you have a responsive design that adjusts itself to whatever device it's on
Ensuring you fortify security measures to offset the myriad threats in the mobile device arena
Include Subscribe Opt-Ins on Forms
In addition to including subscriber CTAs on select content, you can generate more subscribers with an obvious opt-in form on your site. Put the form above the fold where it's easily visible; don't make readers go on an expedition to find it.
Keep the form simple, with a check box that lets visitors choose if they want to subscribe to blog notifications by email. Once registered, they can head to a subscriber options page to select specific categories if desired.
Offer Additional Content for Subscribing
Incentives can be golden for gaining subscribers, and you can reward them with a free e-book or guide related to the type of content a subscriber wishes to receive. Set up a dedicated landing page for this strategy, rewarding viewers who subscribe through that landing page with the exclusive downloadable content of their choice.
Use Exit Intent CTAs
One final push for subscribers can happen at the final stage of a person's visit: as they're leaving your blog. Set up a pop-up that activates when the mouse rolls over to close out the blog post, giving readers yet one more chance to opt-in to your content. The pop-up should be simple, only asking they input their email address and click "yes" to subscribe.
As with most content marketing techniques, gaining more blog subscribers is not likely to happen overnight. Nor are the best results typically dependent on a single tactic. You may find one method works better than others, but having multiple strategies in place ensures you have all bases covered and the greatest chances of increasing your subscriber list over time.