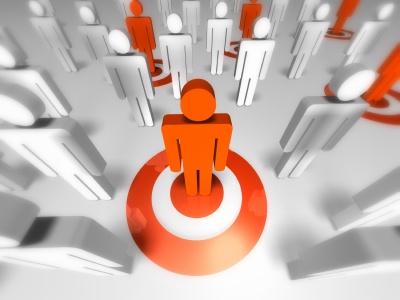 Some "SEO consultants" would like you to think that search engine optimization is a mysterious, fuzzy science requiring proprietary software and insider knowledge of ranking algorithms. This could not be further from the truth. Successful web marketing relies not only on common SEO practices, but the proper positioning of your website and content. In this article, I cover five important ingredients for SEO and web marketing success.
1. Remarkable Content
This is the foundation of a successful web presence. Without an arsenal of original, creative, and informative content, don't expect visitors to stay long, bookmark, or share your site with others. Your website should contain pages for each specific product and service you offer, as well as industry, area of town, and demographic you serve. You can never be too specific. Above all, remember that every page should provide value to the visitor. Preserve your integrity, share knowledge, and demonstrate you're an expert in your field.
Most importantly, launch a blog. The blog should exist under your company's domain name for SEO credit. A properly structured blog with new content added regularly will improve your search engine rankings and create loyal readers. What should you blog about? I'll cover blog strategy in a later post.
2. Effective Calls to Action and Conversion Pages
99% of your website's visitors will leave without a trace. That is, unless your site strategically uses call to action buttons, special offers, lead capture forms, and conversion pages. An effective call to action may offer something of value such as a whitepaper, e-book, how-to guide, coupon/financial incentive, free quote, appointment request, or consultation. Any piece of downloadable content should contain useful information and not come off as a shameless sales pitch.
Your website's marketing should appeal to every kind of visitor browsing your site. Window shoppers or tire-kickers won't be interested in "contact us" or "request a quote" offers. Corporate prospects might be drawn to one type of offer, while small businesses or consumers could be drawn to another. In many cases, prominently displaying your phone number on every page serves as an excellent call to action, as some people just want to talk to a live human. It's important to understand your visitor personas and create offers that appeal to each.
3. Links
Links are the currency of the web. Just like real paper bills, links can carry different value. For instance, a link to your site from the New York Times is far more valuable than a link from your homeowners association website. You can find valuable links from a number of sources:
Trade organizations, partners, or vendors
News sites and press releases
Social Media (more on this next)
Valuable links carry two substantial benefits: traffic from people clicking on the links and improved rankings on search engines, especially for keywords contained in the link
4. Social Media Presence
Social media is an often misunderstood term. It does not equate directly to social networking sites like Twitter or LinkedIn. Social media is a rather broad umbrella that includes social networking, blogs, forums, and essentially any site where you can interact in conversation with others.
Why should a business participate in social media? This is a topic for another post, but in short, because your customers are. Once you've built an arsenal of remarkable content, you can spread links through social media while providing value to the community. Whether you answer a question, respectfully state your opinion, or link to an article on your site, your presence in social media offers value to the greater community. If others find your content useful, it could be shared and re-posted many times over. Once you've built an effective social media and web presence, your audience will carry out the most coveted form of marketing ever created - word of mouth - by spreading your content throughout their personal networks.
5. Patience and Persistence
Effective web marketing takes a strong commitment to reach success. Trust your web marketing provider to participate in ethical, sustainable practices that benefit you long term. Create a comprehensive strategy. Set goals and benchmarks. Insist on complete transparency from your provider. Avoid any company that brags about their secret software, complicated link farms, or proprietary technology. And finally, be sure your provider has the tools to track your progress and measure success.