Social media miscues: Four common mistakes to avoid
As noted in the previous post, there are plenty of ways to make a poor impression – or no impression at all – at the inbound marketing dance. The same holds true for inbound marketing's popular cousin, social media marketing.
Inbound marketing is about a lot more than social media, but they work really well together to get you noticed.
To complete the loop on how to look cool and not play the fool, here are four tips to help you maximize your social media efforts:
Creating an account isn't enough: Just joining a social media hub and ignoring your account, or, worse yet, filling it up with random, valueless posts, isn't going to get you anywhere. Check out these "Things not to do on Twitter" on the Sysmos online marketing blog.
Think before you act: Social media consultant Jay Baer shares his thoughts on "The Biggest Social Media Mistakes" in this video interview with Michael Stelzner of Social Media Examiner. It's worth watching the entire interview, but our favorite point is that you need to "be social," not just "do social."
Along the same lines, Econsultancy offers "10 Common Social Media Mistakes" while the Business Insider, perhaps taking a page from Spinal Tap, shares "11 Social Media Mistakes Your Company Must Avoid."
Viral happens: So, you want to make a video for your business that causes a buzz. Before you do, read this post by Adam Singer on the Top Rank Online Marketing Blog. As Singer correctly points out, video isn't going away, but by "ignoring the 'viral video' bug many have been bitten by, web video is an opportunity for your brand and should likely be a part of your content marketing mix. But think critically about how it plays into your larger content strategy, and understand your reason for being with creating digital content in the first place."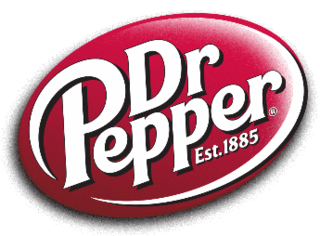 Keep it clean: A recent Facebook campaign for Dr Pepper gave fans of the soft drink a chance to win $1,000 by giving up control of their Facebook updates to marketers, who would post embarrassing updates in their name. OK, it sounds stupid already, but it went careening off the tracks when some of the updates made reference to an infamous obscene viral video. Ugh. The campaign drew complaints and was quickly shut down.
Armed with these what-not-to-dos, you are ready to step out onto the dance floor and rock the house.