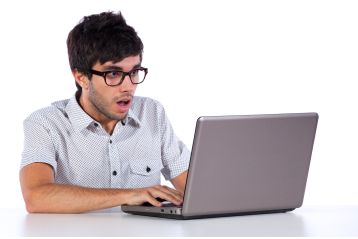 A couple months back, Smashing Magazine published a blog post about web design becoming obsolete in the future. Naturally, this ended up causing quite a debate among designers. Rebuttals were made, including one on Smashing's blog and another by a blogger at Drawar. Both sides make valid points, and it's clear there are varying takes on the issue.


Here are a few reasons why some believe the job of a web designer may become extinct:
Content and data are taking over: With so much being done online on our mobile phones these days, the simplistic display of content is more important, making the actual design less necessary. The time needed to design apps for phones goes down, thus creating less of a need for someone to design them. Even online, RSS feeds like Google Reader eliminate design, bringing readers the bare bones content.
The rule of Facebook: The ever-growing social network has become increasingly popular in the past couple years, and we are seeing more and more businesses using Facebook for their online presence in lieu of a traditional web site. Since Facebook uses one generic, templated layout for its business pages, there isn't as much of a need for new designs.
Lower bandwidth: When it comes to web sites, the faster the load time, the better. By keeping sites low on design and big on content, they load faster and increase the chances that the user will stay on the site.
On the other side of the debate, freelance designer Michael Aleo makes some good points for why web design won't die:
Web designers aren't just web designers: Typical web designers don't just design. They talk to clients, lay out content, write code, keep social media profiles up-to-date, and more. These tasks are essential with or without design and will continue to be needed in the future.
Content taking over is nothing new: Aleo argues that content has always been very important. However, a great design can make this content even better by making it more readable and easier to find what you're looking for.
Mo' money, mo' creativity: If your business has the budget, wouldn't you prefer a unique design created custom for you by a professional web designer rather than a cheap, template site already found elsewhere on the web? Having a unique image says a lot about a company's reputation, and the only way to achieve that is by using a professional designer who can create one for you.
The numbers are in the designers' favor: The U.S. Department of Labor states that "positions for graphic designers will increase 13% from 2008 to 2018, with over 36,000 new jobs being added. It also states that "individuals with Web site design […] will have the best opportunities."
Finally, a blog post on Drawar titled "Web Designers Won't Die Out, They Will Transition" says that although there will always be a need for web designers, the
label
web designer probably won't be used in the future. The position may become broader, covering application design, programming, interface, and more. Perhaps one day the term will become Internet designers.
So, what do you think? Is the role of a web designer is dying? Or is it simply a role that will be changing in the years to come?