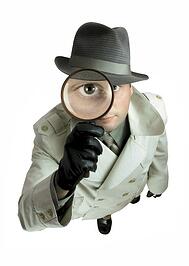 It's all too common in Internet marketing to learn that a small business owner was lured into a search engine optimization service that went bust.

Some so-called SEO consultants make promises along the lines of: "We'll place you on the first page of Google in no time"! These offers come with very tempting prices. For only $99 a month, says the salesman, you'll be on the first page of Google in 24 hours!

So what's the catch? Like everything else in life, if it sounds too good to be true, it probably is.

Offers of search marketing at a low price and with a promise of fast results are an old bait-and-switch trick. These search marketing vendors lure in innocent business owners who simply don't know how search engines and search engine marketing works.

The $99 a month could easily turn into thousands as they lure you in and try to up sell you on PPC, social media marketing, design and more. A lot of shady companies will not tell you the total costs up front.

The small businesses simply want their business listed on Google as quick as possible, not understanding the challenges of achieving high organic rankings.

To that end, here are a few warning signs to look out for when you're being offered search engine optimization services:
Classic Shady SEO Sales Claims to Look Out For

The Claim: "*Our system will guarantee you a first page placement within 24 hours."

The Truth: If there were a system that works as they claim, why would they need your business? They will be making millions selling that system!

Also, if it were that easy to rank highly, the search engine would be changing radically each day, with companies jostling each other out of prime positions at lighting fast pace. In reality, listings change gradually, particularly for top positions in competitive searches.

The Claim: We guarantee your business will reach the top placement on Google in 24 hours.

The Truth: Perhaps they can achieve this front page result using unethical, black hat methods. But how long do you think the search engines will tolerate this?

The Claim: "*We use the most aggressive search engine marketing techniques in order to get you first page placement on Google."

The Truth: Aggressive with Google? Hmm... Unless you want to be blacklisted for years!

The Claim: We promise first placement for your specific search terms fast!

The Truth: Maybe for an hour, if even.

The Claim: We will provide monthly analytics and visitor tracking.

The Truth: They're asking to charge you for something you should get for free.

The Claim: We pride ourselves in excellent customer service

The Truth: Look out for bad signs such as a sender's email address being different than the one you're supposed to write to. Or, a 1-800 number with a "Please leave your message and one of our representatives will contact you shortly." Or worse still, no number at all. SCAM ALERT!
Avoid Being Scammed: Research SEO Providers and Understand Basic SEO
Don't fall for these classic SEO scams. Many of the poor quality service providers use automated systems to submit your site to low-value directories. Chances are, these tactics will only harm your long term relationships with Google and other search engines.
If you're considering SEO services, do your homework before you pay a service provider. Check out the company's website, Google their company name, and ask the provider for referrals. And if you have the time, at least learn the basics of how SEO works and what you can expect from a provider.
Make sure you understand your needs and communicate them to your provider. Try to avoid hidden costs.
There are no short cuts with SEO. It's an ongoing process using proven techniques over time, adding fresh website content and building around keywords. SEO involves design, development, writing, knowledge of recent tactics, and mostly importantly, creativity. Anyone promising you a quick fix isn't going to be a true professional.
Still Want Fast Search Marketing Results? Consider PPC
While you can't expect fast results from SEO, you can always consider Pay Per Click advertising for instant results on the search engines. For my next post, I'll discuss this quick, legal solution and why you should implement it as you seek long-term SEO results.