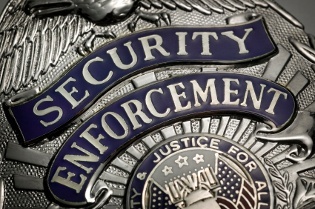 Did you know? Website designers, advertising professionals, and marketing agencies are responsible for reviewing product and services claims that are being made on a website in which they are involved. We cannot simply rely on a business's assurance that its claims are substantiated. Sellers are ultimately responsible for the express and implied claims they make on the internet. However, third parties such as marketing companies and website designers may also be liable for disseminating deceptive information if they are aware of a claim's inaccuracy.
This information is especially useful to start-up companies and small businesses, which do a large portion of their own web design and creation. Check with a legal advisor before exposing unsubstantiated claims for the world to see. The red tape of correcting your site isn't worth getting caught up in. And it's not just the FTC that's watching. Your competitors and customers can file complaints, too.
Regarding General Offers and Claims about Products and Services marketed on the internet:
The FTC has determined that a representation, omission or practice is deceptive if it is likely to
Mislead consumers and
Affect consumers' behavior or decisions about the product or service.
In addition, an act or practice is unfair if the injury it causes, or is likely to cause, is:
Substantial
Not outweighed by other benefits and
Not reasonably avoidable.
Check out Advertising and Marketing on the Internet: Rules of the Road
www. Means you are Now Global
Globalization of commerce is now mainstream. Unlike other mediums where you can limit exposure, the Internet's reach is everywhere. Even companies that don't consider themselves global in scope actually are. If you have a website, you can be accessed from anywhere on Earth. Every country treats advertising law in different ways. There are a wide variety of international advertising standards and laws. In most countries, for example, comparative advertising is frowned upon or is downright unlawful. Good to keep in mind, right?
Where there's a website, there's text and visuals; sometimes audio and video. The laws apply to all website content in order to protect consumers. Other note-worthy points:
Disclaimers and disclosures must be clear and visible. Consumers must be able to notice, read or hear, and understand the information.
Demonstrations must show how the product will perform under normal use.
Refunds must be made to dissatisfied consumers - if you promised to make them.
Who is Watching?
The FTC joins with other law enforcement agencies to monitor the Internet for potentially false or deceptive online advertising claims. URLs, forms and phone numbers are readily available via the FTC for customers and competitors to file complaints. If your marketing/advertising claims don't comply with the law, you could face enforcement actions or civil lawsuits. Translation = it's not worth it!
The Internet combines aspects of print, television, and radio advertising in an interactive environment. It also raises interesting and complex questions about the applicability of laws that were developed long before "dot com" became a household term. Please read Dot Com Disclosures: Information About Online Advertising for a wealth of information about this topic.