The answer quite simply is, YES.
During 2010, we saw an exponential growth in mobile apps and mobile versions of desktop-made websites. With more and more businesses going mobile over the last year, we can only predict the mobile trend will be hotter than ever in 2011.
How Mobile Development Affects Web Design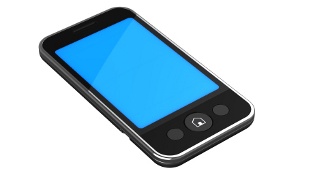 Even prominent flash designers have realized the mobile marketing trend and have adapted their design methods for mobile capability. The new debate over the iPhone vs Android platforms has emerged, drawing a line in the sand for developers choosing to remain in the flash bubble or expanding into the world of html5 and Javascript development. To have both abilities is becoming a must, and with new advancements in technology, you will see more sites developed for both platforms, resulting in a mix and mash of highly creative and inventive mobile websites.
E-commerce on the Mobile Web
E-commerce will be the next frontier for the mobile web world. As more and more people will be using their smart phones as lifelines, you will see the need to shop and purchase on-the-go become a big demand amongst the internet generation. Developers like Varien have already begun to roll out mobile versions of their Magento e-commerce platform. With a major player like Magento making the leap, it's only a matter of time before the rest follow their lead, if they haven't already.
What Does This Mean to your Business?
The best is yet to come, and as we move forward into 2011, more and more traditional websites will have made a jump to the mobile platform by the end of the year. Designers are even begging to create their UI design specifically for the mobile application and for touch screen usability.
By the end of 2011, we will be discussing what isn't on the mobile web, and if your business has not found its way there yet, you better start charting your course!