It's winter, and for most people, that means cold days. Many people are daydreaming about a warm, tropical escape. When you're planning a vacation, travel sites can be a great tool. Many destinations have great tourist websites that really give you a feel for the place. From the large photos to textures, these are some designs that get it right on the money:
Asturias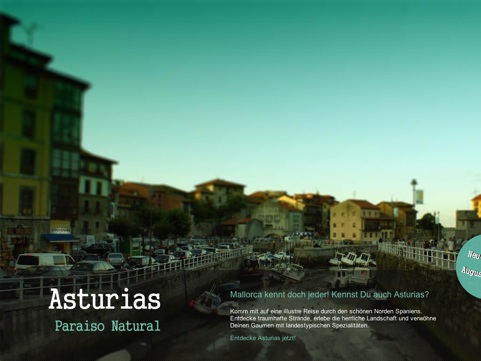 This foreign site is pretty simple. It features an arty looking photograph that doesn't exactly look like a top tourist destination. Nevertheless, it does a good job of keeping it simple, yet effective.
---
Utah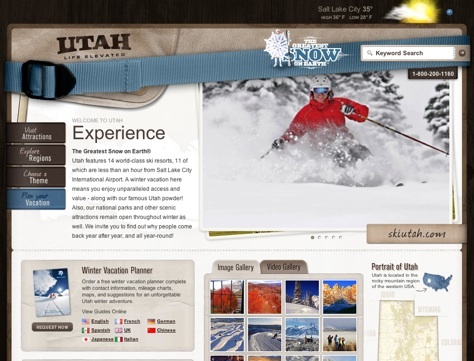 The textures on this site make for some great visual elements. The wood background and fabrics in the top navigation give a rustic feel, and the outdoor photos go along with it as well.
---
Costa Navarino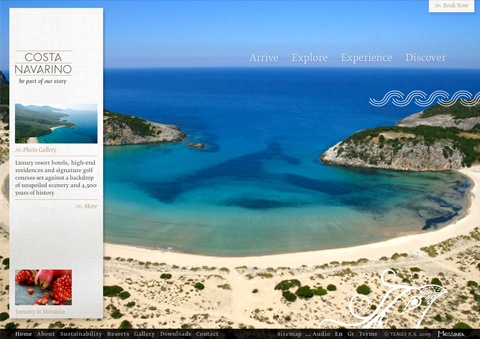 This one takes a little while to load, but the idea is pretty neat. It seems like you're flying on a plane to this idyllic Mediterranean island. This site also features an image as the main focus, which is a great idea in this case, because the aqua waters are definitely a good way to draw people in.
---
Idaho
This site's design is unique in that it angles all of the content like it's a bunch of travel information you picked up at a rest stop. The maroon and creme color scheme goes together well, and the papers move out when you roll over them.
---
The Porches Inn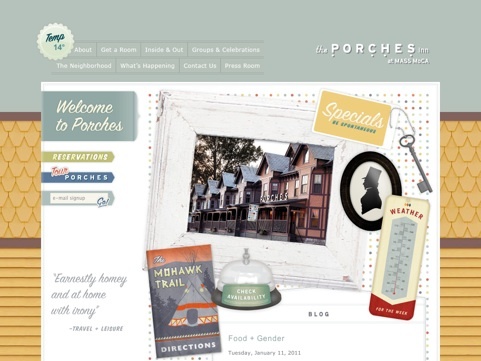 The first thing more people see on this site is the current temperature in the top left. This is a different way to design a site, because the logo is usually on the left. It's still effective, and the house shingles as a background are a good way to tie in the theme of this arty Massachusetts Inn.
---
Residence Hotel Paradiso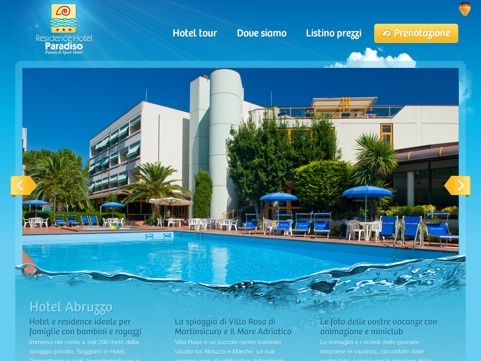 Ahh, paradise. This aqua blue site definitely makes you feel like you're in a tropical destination. The main image with the water overlay is well done, and all the elements further down the page are not overpowering but still effective.
---
Aerial Virtual Tour of New York City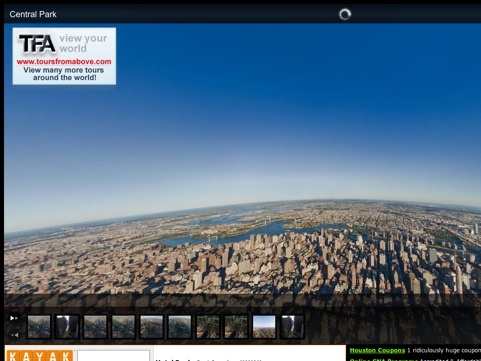 This site is pretty unique. It gives you what the title says - virtual tours of the Big Apple from the air. Once it loads, it starts spanning the city from the sky to make you feel like you're there. There are different areas to choose from, as well as options for sharing it on social media sites.
---
Alaska Zipline Adventures
This site is another good example of using textures and graphics to give you that outdoorsy feel. From the earthy colors to the sign posts, this doesn't feel like your standard business website.
---
Club Manche Attractivité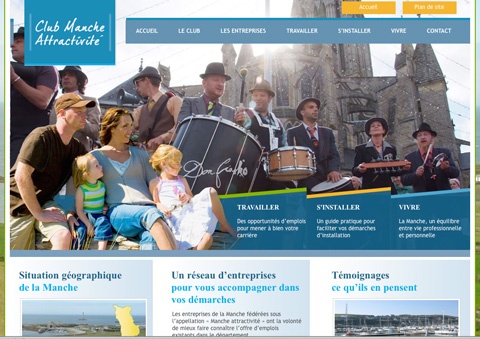 This foreign website shows a family with a changing background behind them. This is a different way to showcase an area and also get the point across that it's all good for families.
---
Experience Washington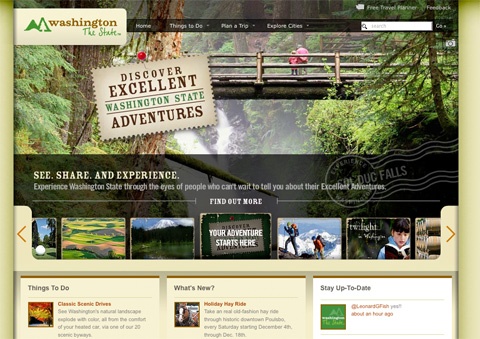 Finally, the Washington State Tourism site is more straightforward than some others, but its clean layout is still done well. From the shadowing of the background to the wide variety of images to scroll through, it's not hard to find what you're looking for on this site.
These are just some of a lot of great travel websites out there. What are some others that you love?