As copywriters, we're used to writing lengthy articles, press releases, whitepapers, and full pages of web content. Twitter, however, presents a new challenge for us: the task of saying what we need to say in 140 characters or less. Here's a few tips to help you keep your Twitter audience happy:
Helpful Hints for Successful Tweets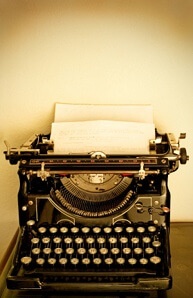 Stay Positive.

Ranting and raving on Twitter is an fantastic way to lose followers … and customers. Avoid talking about politics and other touchy subjects that are likely to upset one person or another. Your customers follow you for information related to your business -- not for your thoughts on upcoming elections. Also avoid mundane topics like whining about your commute or mentioning every other Monday how badly you need a vacation; save that kind of talk for your friends on Facebook. Twitter doesn't like complainers!

Write legibly!

As a copywriter

and a consumer, I cannot stress this enough. Using abbreviations and short statements on Twitter is fine, but don't write like you're a high school sophomore texting your best friend after school. Stick to normal grammatical rules of punctuation, spelling, and capitalization as much as you can (and please avoid using all caps or an excessive number of exclamation points -- it's

annoying

). We'll cut you

some

slack because of the character limit, but don't make us work to figure out what you're trying to say. It just looks ... well, lazy.
Check those links.

Before posting a link or a pic, make sure it loads properly. True, you can always tweet a second time with a correct version, but do you really want to have to do that? Be professional, and get it right the first time.

Be interesting.

If all you do is post articles from your blog or tweet your press releases, people will think you're no fun and only like to talk about yourself. Share amusing anecdotes about things happening at your office, reply to others in your industry to get a conversation started, and share pics when applicable.

Keep your customers buying!

While you certainly don't want to inundate your Twitter followers with promotions trying to get them to purchase from you every day, giving them an occasional sale or Twitter-specific promo can help keep them interested. Offer a discount on a product or a free download from a chapter of your book -- just for following you. Exclusives like these can not only keep existing customers interested; they can draw in new clientele as well.

Review your posts!

Before you hit "send," stop for a moment or two to re-read what you wrote. Is it interesting and relevant to your follower base? Do the links in the tweet work? Are you tweeting something truly relevant or just speaking your mind about something potentially controversial? If there's any hesitation at all, don't hit "send." Once it's out there, you can't take it back.
Do you have any other copywriting rules for Twitter that you live by?