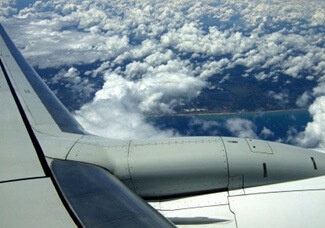 So, now that commerce is global and we have easy access to international web sites, how comfortable are consumers as a whole shopping abroad? I have found several health & beauty products on UK web sites but wondered if I needed a class in currency exchange or international business before I initiated a purchase. As it turns out, simple research is revealing that this is not the case. Many individual U.S. consumers ARE utilizing the internet's reach, and businesses are taking advantage of bulk purchasing overseas due to cost savings. There are, however, a few points to consider when buying products online from other countries:
What about customs and tax?
Depending on the amount and classification of your imported online purchase, you may need to pay customs. There is a minimum amount that can be shipped duty-free. Typically, the web site from which you are ordering online product(s) will stipulate customs and taxes. Another way to find out what you may be charged is by searching for tariffs online at http://dataweb.usitc.gov/ When in doubt, check the web site FAQs, or contact Customer Service prior to your online purchase.
Which type of payment is best and safest for online international purchases?
Some sites will not accept international credit cards, but many do. Your credit card company will automatically calculate the currency exchange rate. A lot of online sources say they prefer a direct payment from their bank account or via PayPal.
Currency exchange: How to you know what country's prices are cheapest?
Before making an overseas online purchase, get some information about price differences between countries. If there has been a decrease in the value of a certain currency (example: the British pound), it makes sense that you may get a better price there. However, it depends on the product category; certain products are more expensive when converted to USD. In that case, you'd be better off buying domestically. A few examples:
iPod touch 64 GB: $399.00 USD/₤284.64 GBP (British pound). ₤284.64 converted to USD = $247.16
Windows 7 Home Edition: $179.99 USD/ ₤112.12. ₤112.12 converted to USD = $181.00. However, you can buy it at Amazon UK right now for ₤91.95 = $148.44
Men's Nike Air Classic BW iD: $120.00 USD/₤110. ₤110 converted to USD = $176.59
Obviously, it pays to shop around. But now you can compare prices internationally, too. Please post your experiences with overseas e-commerce, as I'm sure your insight will be beneficial to the rest of us!