Online shopping has come a long way – and understanding how users prefer to shop for your products online is important to optimizing your website for conversions. To make sure you get a healthy chunk of e-commerce pie, I've gathered some online shopping experiences that go above and beyond to engage with users:
(1) Custom Search Application: Etsy Color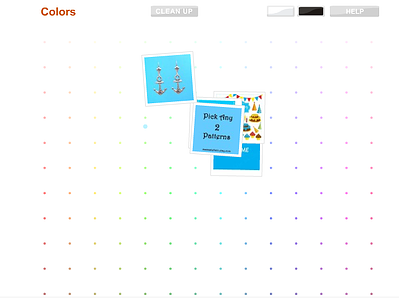 Etsy.com, online handmade goods capital-of-the-world, clearly identifies with their just-need-a-necklace-to-match-this-dress users by offering a color selection tool. Upon rolling over the color grid, a palette presents large swatches for users to select from. When a user clicks a color swatch that appeals, several products of that color are presented. Your users might prefer to shop by budget, service/product type, or additional values that can be presented visually for a more engaging user experience.
Great for: a large database of products
---
(2) Interactive Catalog: Macy's
Macy's utilizes its weekly catalog to create a seamless transition to online purchase. Upon hovering over catalog content, users receive a modal description and pricing for that product – allowing a user to add to cart or review more information. Your users might prefer to visualize a package then select components of the package that appeal.
Great for: visually-inclined users and companies utilizing print catalogs
---
(3) Customization App: Nike ID
Nike puts its customers to work designing shoes with NikeID. This engaging application allows users to customize a product to buy, share, or save for later. Your users may prefer to build, color, size, or otherwise spec out their purchase before buying.
Great for: Multi-component or products that can be significantly customized
---
(4) Form-Based Recommendation Engine: Chemistry.com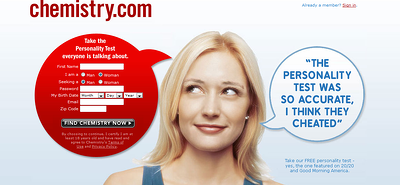 Chemistry.com sends users through a form resulting in ideal date recommendations. While poorly-designed forms can hinder a conversion, a smart recommendation tool gives companies the unique opportunity to build the position as the expert in their field. Many clients request applications similar to this in order to deliver case study and whitepaper content relevant to a user's specific situation.
Great for: products/services that require a consultation process (given that the recommendation outputs are meaningful to the user)
---
(5) Inventory-Driven Filtering and Sorting: Overstock.com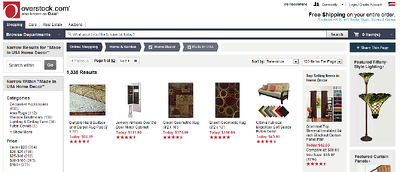 Sometimes a really great product page is sufficient to drive more conversions for your products. Usability testing can help you optimize product categories, filtering options, and page design. Overstock.com allows a user to quickly research a large database of products, minimizing the window for potential drop-off on the site.
Great for: large database of products
---
Do you need a new shopping experience for your users? Contact us for a consultation.