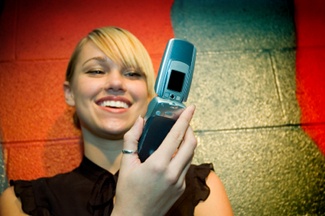 In the Google era, everything is being Googled, including you! People probably Google your name all the time: before dates, when you're considered for a job, when they want your services, or just to check out what you have been up to. How many times have you Googled someone's name?
Managing your online identity is crucial to your reputation. Actually, it is so important that there are companies out there dedicated to preserving your online reputation and erasing bad Google listings mentioning you. Let's look at the factors used to evaluate and measure your online reputation:
Volume:

Volume refers to the amount of information found about you on the web (pages and content).

Relevancy:

Relevancy refers to how relevant and consistent the content is with who you say you are and what you claim to be.

Purity:

Ever tried to Google "John Smith?" You'll find a cop, a teacher, a gardener, a doctor, a broker, and probably thousands more, all of whom share the same name. This creates confusion and makes it almost impossible for someone to learn about the John Smith they were looking for. Luckily, I don't fall in this category! I am fortunate to have a very unique name!

Diversity:

Diversity refers to mixed search results about you: written content, images, video, and real-time content (like Twitter feeds).
Google your name and look at the results. Identify the 4 components mentioned above. Are you happy with what you see? Does it give a clear picture about your profession?
You can use an online ID calculator to get a better understanding of how you measure in each of these factors. You may find that one area is weaker than another and may need some work.
Here are some helpful tips to enhance your results in each one of the factors:
Volume:

If you want to see more search results about you, increase your activity in social networking sites. LinkedIn is a great start. People directories are also good (MyLife, Ziki, etc) and Facebook is okay, if it's not too personal. (You can create a professional page about your business separate from your personal one and hide the personal from showing up in search results.)

Relevancy:

To enhance relevancy, update your profiles frequently, add positions, education, etc., and keep all your info up-to-date. Publish articles written by you, comment on relevant blog posts, and write reviews related to your profession.

Purity:

Here is an awesome reputation management tool that can help you stand out amongst the crowd. The cool thing about it is that you can create a "search me button" that can be inserted in your email signature, LinkedIn profile, or your website.

Diversity:

Set up an account with a photo-sharing site, and post good photos of yourself as well as professional videos on YouTube. Stay away from personal content!
Finding out all about your online reputation can sometimes be a daunting task for larger organizations. So, if you have questions, reach out to LyntonWeb, and our online marketing specialists can help with assessing your reputation in the search engines, social media outlets, and the rest of the online world.