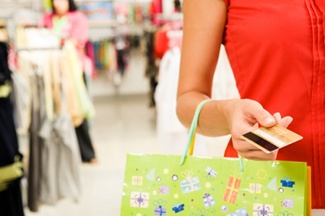 Are you desperate for a new website, but having trouble convincing internal team members to make a big change? We've put together some ways your poor website design is already affecting your company's overall value and ability to grow with the changing marketplace.
1. Negative Perceptions
Perceptions are a difficult attribute to measure when it comes to putting a budget together for a new website. Consider these audiences when weighing that investment:
Customers and Prospects
Are you meeting the needs of your current customers? What revenue are you potentially losing to your competitors with an ineffective website. Reach out to your current customers to get their opinions. Usability testing, which records your users' behavior on the website, will help identify areas where your website needs improvement and prioritize changes.
Stockholders, Investors, and Partners
Does your website reflect your company's potential, current market value or scream risky investment? Posting your company earnings and case studies may not be enough to lure in prospects. An effectively built investor relations section caters to this audience's unique content needs. See some best case examples here.
Vendors and Employees
Have you seen top industry talent knocking at your door? Do your current employees exhibit pride and enthusiasm for growing the business? Also reach out to your employees for feedback. Does your customer service team regularly receive complaints about your website? A quick survey to your staff can provide a wealth of information and insight on the direction of your website design.
2. Lost Exposure
Whether your audiences are actively researching your company using the search engines, or in casual conversations in social media with family and friends, there are opportunities for you to get in front of them for little to no cost. Simply by having an outdated website, you are missing out on free exposure. Consider these opportunities:
Search Engines
Google is still the #1 website for traffic rankings in the US, with good reason. A search engine optimized website – one that is written, designed and developed to easily be crawled by the search engines – can gain position on the top pages of search engine results.
Word of Mouth
The average Facebook user has 130 friends, so any communications picked up by users here has a broader audience. Sticky content - content that encourages social interaction - means you have referral traffic coming to find you.
3. Reduced Efficiencies
Websites and online marketing systems that are built around the way you work can make easier those labor-intensive processes that rely on heavy staffing. Consider these areas that can be automated to create efficiencies:
C-Suite
Reporting and management is made easier when an efficient online marketing system is set up with analytics.
Accounting
Customer and vendor payment tracking is made easier with an integrated interface. Your customers will thank you for the opportunity to pay online. Also consider billing tracking that is connected to your website as a way to reduce errors.
Marketing
Lead generation is made easy when pulling in qualified traffic from search engine results page listings. When your website collects user information up front and tracks engagement for those users, lead qualification is even easier. Engaging with existing customers can be made more efficient with automated email, SMS text and communications. Consider the tracking for marketing campaigns that are managed through your online platform and closed-loop reporting. ROI measurement becomes more sophisticated so your marketing team can focus on lowering your cost per lead.
Customer Service
Quick customer response and issue tracking can be automated. Consider the issues with service that are identified, tracking and resolved quickly with an updated website.
Sales
Consider the possibilities with automated lead nurturing, creating a consistent sales approach for your customer types. Proposal generation and online ordering forms can also help to standardize and make efficient the sale closing.
Fulfillment
Ticketing new orders, issuing distribution orders and tracking is made easy with an efficient online system. Show your tracking progress to users as well for increased engagement.
Human Resources
Human resources can benefit from detailed candidate descriptions that are easy to update, so you're always recruiting top talent. Employee resource management can also be made easy with intranet deployment.
Do you need help building an efficient online marketing program inclusive of a website design? We'd love to hear from you. Check out our portfolio page to get some design ideas, and for more information, drop us a line!