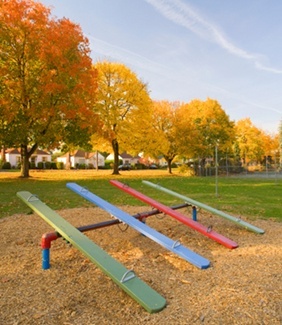 When it comes to building a successful online marketing campaign, few things do more to help you understand your users than A/B (or, multivariate) split testing. The thing is, most Internet users aren't going to email us when they have a problem with our website. They'll just leave and never come back. With A/B split testing, we'll get a better idea of why they left or, if we're successful, why they stuck around and became a customer.
A/B Split Testing for Email Marketing
No one likes email promotions. Seriously .. even when we sign up for them, they annoy us. We're just hoping to catch an unbeatable deal, that one daily financial tip we're interested in, or perhaps an update on when your new product we've been reading about is being released. But really, we don't need to know about every new product or every tidbit of news from your company .. and we certainly don't need that information every day of the week.
When testing your email marketing campaign, remember to:
keep your newsletter focused on one clear call-to-action .. confuse your customers with too many promotions, and they're likely to be unsure as to what you want from them.
not inundate your mailing list with too many emails .. this will just annoy users and lead them to unsubscribe.
test various styles of promotion to email subscribers .. you may find that free shipping works better than a free item or 20% off an entire order. Testing will help you determine what your customers want.
A/B Split Testing for Landing Pages
Landing pages have one goal: to turn visitors into customers. Whether you're trying to sell a particular product, push a seasonal promotion, or get someone to sign up for your webinar, the aim is to grab a new lead. You therefore need to remove all excess information, secondary promotions, and any other clutter to keep your audience focused on your call-to-action.
When testing landing pages, you can create variations of:
headers
images
calls-to-action
color schemes
verbiage, and the list goes on
Zetta, a client of LyntonWeb's, previously required potential customers to fill out a form in order to view a demo video of Zetta's cloud storage product. Once we took down that form and allowed users to view the video without signing up, video views, as expected, skyrocketed. The moral of the story: since cloud storage can be a costly commitment, it was important for visitors to get as much information on the product as they could before signing up with Zetta.
A/B Split Testing for Contact Pages
One of the biggest things your contact page can do to put off potential customers is make your form too long. Often, people who fill out a form on your site are simply looking for more information or to get a conversation started. Give them what they want as painlessly as possible. All you need to ask for is a name, email address, and phone number to allow you to get in touch with them and answer their inquiries.
Some things to test on your contact page:
Contact method - you may actually find that your customers prefer calling you or visiting your store instead of filling out an online form. Test different contact pages that feature different methods of contact. For example, emphasize your form on version A, and put your map front and center on version B.
Unique selling propositions (USPs) - remind customers on your contact page why they should get in touch with you. Include varying USPs on the page to see what convinces users to contact you.
Thank-you pages - just as important as the contact page itself is the thank-you page users see after they fill out your form. Try various follow-up promotions, coupon codes, or guarantees to see what keeps people interested in your site.
Some Tips on Successful A/B Split Testing
Never stop testing. If version B outperforms version A, great. Now what? Test B against C. Whoever wins that, test it against D. And keep going. You can learn so much about your users and what they expect from your site if you continue testing.
Challenge your assumptions. You may think you understand your customers, but your stats may be telling you otherwise. Even if research shows a particular color scheme will work on your landing page or email newsletter, try some alternative colors to shake things up and get a reaction from your customers.
Analyze! Don't just assume your test is perfect because your sales have increased. Use analytics tools to monitor all aspects of your test, from page views to conversions to bounce rate to just about anything else. This information will give you more insight as to where you can take your testing next.
Need some help with A/B split testing your online marketing campaign? We can help! Contact us to get started with a consultation.