Just Because You Have A Content Management System Doesn't Mean You'll Be Able to Edit Everything On Your Website
---

Everyone wants an easy-to-manage website. One that they can, with minimal training, log into and update anything and everything. In a perfect world, that would be possible.
However, it's not possible nor should you expect it to be.
We love our clients, and we want to deliver a website to them that exceeds their expectations and is also able to grow and change just as their business does. We do our best to make as much of our clients' websites ready to be edited by the CMS WYSIWYG editor. But just as it is with everything, for certain functionality and effects, things need to be hard-coded and stay in HTML, CSS, and javascript format.
Just because I know how to change my car's oil or change a tire doesn't mean I am going to attempt to re-work the transmission. I'm going to bring it to a professional.
When Hard-Coding is Necessary
A slider is a great example of something that is something that the typical client wouldn't be able to edit.

Some clients want to update their sliders weekly depending on what promotions they are running, and that's great. Constant updates to your site's homepage gives off the vibe that you always have something new, and you're not sitting on your past successes.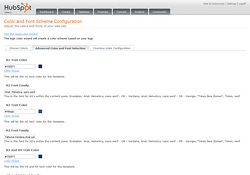 However, there is no simple way to do that except jumping into the code and updating it. Just like there were no spoons in The Matrix, there are no WYSIWYG editors for sliders - it's all code. And as always with code, one mistaken open tag and your whole homepage could look like the end of days. If this is something that you are going to want to do, make sure that you stress this in the discovery phase of the project (more on this in a bit). A good agency (Hi!) will know how to work with your requirements and build something that fits your every need.
Another thing that people often want to change are colors on their websites. Some CMS platforms (HubSpot included) have a basic color scheme editor; however, there is some trade-off to using these configuration tools (and other WYSIWYG editors). That trade-off of is that you don't always have full control over everything that is on your website. However, a good agency (Hi again!) will ensure that your website is an extension of your brand and identity.
Identifying What's Best for Your Site
We go through extensive discovery, mock-up, and design phases with our clients, from wireframes to design mocks that fine-tune layouts to building a site that benefits your business and showcases your products and services all while providing the best possible user experience for your visitors.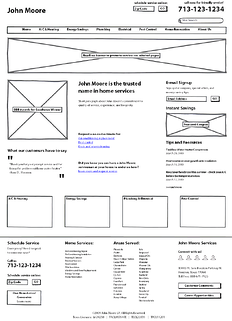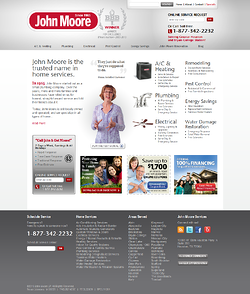 After a client signs on, we begin the discovery phase. We go through your current website, your competitor's sites, sites that you provide to us that you like (or hate) and combine that with what we have learned from you during the sales process and other conversations. This process is critical as it will shape what your new website will look like and how it will function.
Custom design calls for custom development, and that is where web design and development agencies like LyntonWeb specialize. We want to give our clients the cutting edge in design and technology, and to do that, we need to use cutting edge methods.
In the early 2000's, everything was Flash, which was a terrible way to deliver a website, never mind a website that you would want to update constantly. Now, with HTML 5, CSS3, jQuery, AJAX, (and more) Flash is on its way out (that's a good thing) and the client (that's you!) is getting a site that is much more open and one that will allow for faster turnaround times and implementations of new graphics, calls to action, or blog and news posts. The end result is helping your business grow with inbound marketing. A good design is the foundation that supports the entire process. This allows you, the person who knows your business best, to focus on creating amazing content.
A new website design project is a large undertaking and a big investment for your business, but with careful thought and planning that investment should be a no-brainer that will return on itself many times over.
How do you get started? We've got you covered. In addition to that, you'll want to talk to one of our web marketing specialists about your needs and goals for your website.