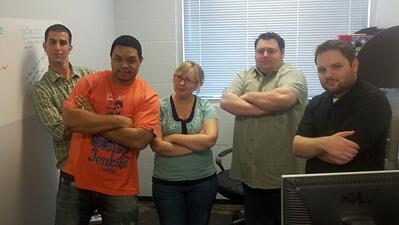 Do you have a new team, or are you looking to strengthen your current relationship with your online marketing provider? Here are some ways to enhance the way you work together to create a mutually beneficial relationship – putting the focus back on growing your business through streamlined solutions:
1. Define the relationship.
A strong website team will communicate up front to you how they best operate: if an account manager oversees every troubleshooting and new project ticket, if weekly status meetings will keep projects on task, if documentation about new projects can be verbal or need to be written, etc. The easiest way to set up the relationship for smooth sailing is to define these expectations and preferences up front.
2. Set marketing goals together.
Often, the website team is the last to know about the latest campaign or mandate set at the executive level to get more website leads. Be sure to outline the events for the upcoming year for which you want to establish online communications campaigns and sales goals. Also, be clear about your overall marketing budget and what portion your online presence is being allocated for the year. Your website team may have insights to help you set reasonable goals and grow your business together. Some of those insights might come from:
Analytics – there may be new tools on the market to better track user behavior on your website
Lead Sources – there may be new media outlets that contain cost benefits or open new target audiences
Technology – what you are trying to achieve might be easily executed using turnkey solutions or other existing platforms
3. Ask more questions.
Be sure to ask questions of your web team. Examples of questions that can save you time and resources include:
Can my project be executed another way?
How should I set up this campaign to best track my success?
How would you approach this project?
Are there any upcoming tools and resources that will help our business meet our marketing goals?
What improvements should we make to my online marketing system this year?
How can I prevent this error on the website from happening again?
Overall, the key to a great working relationship is one that is open and upfront about the effectiveness and success of all online marketing efforts. Best of luck – and if you're in need of a website team to assist you, please feel free to contact us.