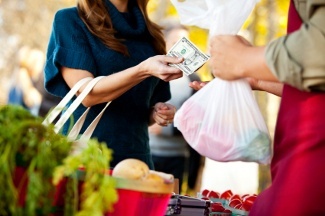 We've all had our experience with relationships, some unforgettable, others we wish we could forget. As a successful business owner, you probably understand the value of networking and that business is built on relationships. Then why aren't your consumers part of this equation? I am not suggesting you have to become best buds with everyone you do business with. However, the days of transaction-based consumer interaction have quickly been replaced with a getting-to-know-you expectation. Regardless of your industry, your business now operates in a social environment, which means people are talking ... about you and about your business. Why leave your door open to "wish you could forget" experiences when all it takes is little extra attention to be unforgettable?
It's business ... and it is personal ...
... and unless you are marketing to robots, your business falls into the "it's personal" category. Access to your consumers is no longer limited to broadcast range or regional distribution. The Internet has made everyone your next door neighbor. With the power of word-of-mouth and referrals, my guess is you'd be well served to start your own neighborhood watch program (or for lack of originality, relationship marketing) and embrace this "it's a small world after all" environment.
So where does the relationship part come into play on this social stomping ground? Well, I will assume you know or have at least heard by now that people buy from people they know and trust. First, people want to know they are safe doing business with you. Second, they want to know they have a voice. If they find that you are listening to them, then you have made them feel important. Immersing yourself in this cyber community gives you the opportunity to walk with your customers, become a resource, answers questions, and most importantly gain trust, because you made the time for the very people who make your business successful. Building a relationship with your consumers requires getting a little personal. The good news is, it's an area in which you happen to be an expert. After all, it's just business.
You are ready to look and leap into relationship marketing, but you haven't learned to swim? No need to worry; there are plenty of lessons to keep your head above water in this social space. Social Media Examiner, a personal favorite site, has a great head start with their 7 Steps For a Successful Social Media Strategy.
Best of luck in establishing these new relationships, and (since we are already getting personal) we'd love to hear your ideas or experiences that make your business unforgettable. Need some help working on your online relationship-building skills? Drop us a line; we can help!