Confessions of a Project Manager: Organize and Focus Your Team
---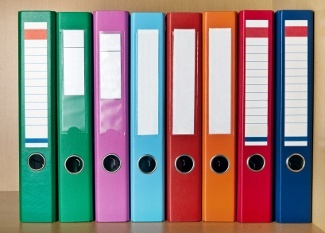 Congratulations! For months or maybe even years, you and your team have wanted to tackle some type of online marketing or web design/development project that would enhance your company's lead generation and brand awareness - and now, you've finally decided to do it!
The first step that virtually every marketing team, sales team or one-person-show considers is "who can we talk to in order to get our goals completed?" While having help outside of your company for web development, design, SEO, PPC, etc. is important, it's just as important to look internally for how you want your project to be structured, who will be leading it and what roles everyone will play. An unorganized team can extend project timelines, which can mean lost opportunities.
Website Redesign
Website redesign and development is one of the most common projects that come to LyntonWeb. Whether you have a full-fledged marketing team and dedicated resources, or you're a three-person company, there are approaches you and your team can take to ensure this project runs smoothly from beginning to end:
Understand the components of a website redesign first. Most website redesign projects consist of a creative brief, sitemap, content creation, wireframe, design and development.
Identify the strengths of your team members. It helps to know who is responsible for organizing, writing and editing content, and who may be best at offering the types of information needed on a creative brief, such as websites you like, colors and branding.
Organize times where you and your team can meet to discuss the project internally and with your project manager. Your project manager should keep you informed at all times as to the status of the project, but it's equally important to schedule times to go over site and content details with your team.
If you have a large team working on the project, appoint a representative. The goal of a project manager is to communicate feedback, questions and update to the client - by having a project representative on the company side, there's less chance of confusion from simultaneous perspectives.
Plan goals accordingly - if it's a busy time of the year for you, will you have as much time to dedicate to the project? What speedbumps do you see on your side? Work with your team and project manager to make sure website redesign goals can be met realistically within a specific timeframe.
Online Marketing
Online marketing projects are usually much longer-lasting then website redesigns since effective online marketing components - such as SEO, PPC, social media, etc. - need time to establish presence and work effectively.
Similar to website redesign projects, organizing your team and focusing your goals is paramount to the online marketing relationship you'll have with your marketing partner. Experienced online marketing providers such as LyntonWeb are able to research and execute effectively, but at the end of the day, you know your business and your target audience very well, meaning your feedback on online marketing projects is essential.
Prepare yourself and your team by first knowing what kind of goals you want to achieve and how you may want to achieve them. If you're experiencing a low number of conversions, you may want to begin a lead nurturing campaign, or attract customers with targeted PPC. If people are simply not finding your site, you may want to engage in on-page and off-page optimization. It's not completely necessary to know how you want to achieve your online marketing goals since many online marketing partners can understand how to market your company online based on the types of goals you have.
Once you know the types of goals you want to achieve, you'll need to commit resources on your side. If you're providing marketing content, do you have a copywriter? Do you have someone who can review suggested PPC and SEO strategy? Will you be building landing pages yourself, or do you need assistance? When meeting with your online marketing partner, be sure to lay out the resources you have at hand so that people and tools may be identified and added when needed.
Finally, be sure to disclose all of the marketing you've done to date since many aspects of traditional marketing can tie in to online marketing. For example, if you're running a radio advertisement, have customers visit a specific landing page so you can measure the effectiveness of your radio campaign. Even if you're already engaged in online marketing, let your online marketing partner know of what you've done to date, where you've experienced success and what did not work for you and your company.
Are You Prepared Enough?
Of course, being prepared for a website redesign, online marketing, mobile application build or any other sort of design, development or marketing project is important, it's only the beginning! To find out more about how projects like these work, and what else you may need to prepare for, drop us a line - we'd love to hear from you!