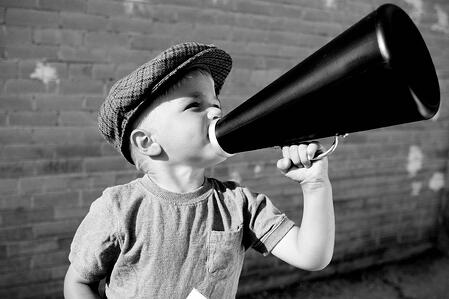 GOOD MORNING, FRIIIIDAY! Hoping you'll enjoy edition #9 of The Friday 5: Five Headlines from Social Media, Inbound Marketing, SEO, and Web Design, keeping you up to date with the latest news, trends and tips that affect us all. What you'll find in this week's list…
Catch this series on mastering sales
Learn SEO in 10 Minutes from Google
What social media mistakes is your company making?
Learn about Twitter's new search function
Now you can eat Taco Bell's QR Codes - creative
Master the Complex Sale - A LyntonWeb Blog Series (Lynton Web)
Are you a "closer?" Or do prospective customers close their doors on you? Selling is not for the meek of heart. You are solely judged on your performance. Be a rainmaker, and you're golden. Fail to bring in revenue consistently and you're out of a job.
SEO in Ten Minutes (Google Webmaster)
Maile Ohye from Google advises your startup as if she had only 10 minutes as your SEO consultant. Watch the video here.
Basic Social Media Mistakes Everyone Makes (Inc.com)
You constantly extend your virtual handshake in every possible direction... yet no one embraces it. Very few people follow, connect, or "like" you. Why? Simple: You're looking in the wrong mirror.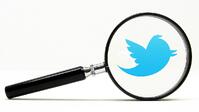 How to Use Twitter's New Search Feature (Mashable)
Microblogging platform Twitter overhauled its search this week, making finding users, hashtags and mentions easier. Twitter's "simpler search" lets users discover more news in real time. The search updates also let users connect more efficiently. Just think about all the times you've input the wrong name or misplaced a letter and subsequently missed out on results.

Taco Bell Adds "Edible" QR Codes (Marketing Daily)
QR codes seem to be everywhere now, but Taco Bell's new variation is bound to stand out in the crowd. For a national print campaign promoting its new Cantina Bell Menu, the QSR and agency Draftfcb Orange County arranged real avocados and lemons to form functional 2-D barcodes.
* * *
If you liked this blog post, you should share it. If you really liked you'll probably like the information our whole team publishes—you should subscribe. Also subscribe to our Lynton Webzine, a collection of the best articles from among the best sites in web marketing and design. And if you really, really, liked it, then you will like engaging with the likeable, knowledgeable, loveable bunch at Lynton through our below social networks.