Happy Friday! Welcome to a new and exciting edition of The Friday 5: Five Headlines from Social Media, Inbound Marketing, SEO, and Web Design, keeping you up to date with the latest news, trends and tips that affect us all. What you'll find in this week's list…
Looking to be a more productive webmaster?
Google+ may get easier to use with other apps
LinkedIn has made some changes to their look
Facebook is getting even more visual
How much time are you spending on social media?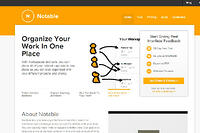 1. Seven Apps That Can Make Webmasters More Productive (Entrepreneur)
Running a successful website can be a hectic operation. In addition to publishing regular, high-value content, you need to promote your site, engage with followers, manage conversion rates and handle whatever other tasks come your way. Considering the number of competing priorities, staying productive should be a top priority for any webmaster. These seven online and mobile apps can help you make the most of your time:
2. Google+ Opening API Up to More Social Tool Companies (TNW)
"Hundreds more" social tool providers will be gaining access to Google+ Page management APIs in the next few weeks, Google employee Eduardo Thuler announced in a posting on the network.
3. LinkedIn Rolling Out Simpler Pages in Coming Weeks (TechCrunch)
The key to the new look will be simplicity: a stronger link to the site's newsfeed, LinkedIn Today, as well as an interface that will make it easier to add new people, and check on what others you already know are doing — essentially an attempt to make the site significantly more social, and with that social activity focused on what staying at LinkedIn rather than going elsewhere to continue your browsing
4. Facebook is Testing a Pinterest-like Design (Mashable)
Facebook is testing a new layout for Open Graph app stories that look reminiscent of one of the most popular apps out there: Pinterest. The new design gives app stories a little more face-time on your News Feed, and gives you the ability to do things like comment or like a particular element of a story.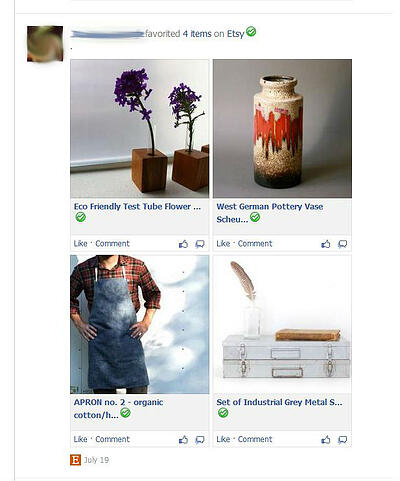 5. How Many Hours Should My Company Spent on Social Media (LyntonWeb)
That's the billion dollar question, isn't it? Ask 10 different social media marketing professionals and you'll get 10 different answers. Truth is, there is no "one size, fits all" model to go by. Various factors come into play when answering this question…
* * *
If you liked this blog post, you should share it. If you really liked you'll probably like the information our whole team publishes—you should subscribe. Also subscribe to our Lynton Webzine, a collection of the best articles from among the best sites in web marketing and design. And if you really, really, liked it, then you will like engaging with the likeable, knowledgeable, loveable bunch at Lynton through our below social networks.