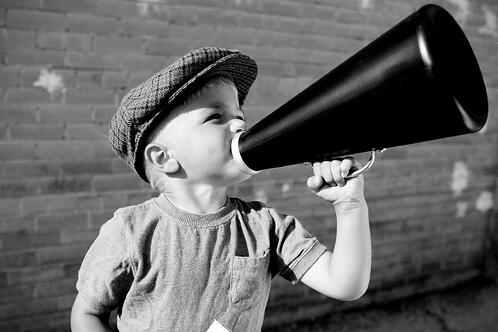 Are you ready for the Olympic Opening Ceremony tonight? We sure are. It's FRIDAY! And time for the 11th edition of The Friday 5: Fice Headlines from Social Media, Inbound Marketing, SEO, and Web Design, keeping you up to date with the latest news, trends and tips that affect us all. What you'll find here this week...
New Research on Why CEOs Should Use Social Media (Harvard Business Review)
Only 7.6% of Fortune 500 CEOs are on Facebook, 4% on Twitter, and less than 1% on Google Plus. However on LinkedIn, 26% of CEOs have a presence. A study by CEO.com and DOMO suggests that 57% of CEOs will be using social media within 5 years.
Samsung Outsells iPhone, Breaks Shipping Records (Mashable)
Samsung shipped 50.5 million units in its second quarter — the largest number of shipments ever made by a smartphone manufacturer in a quarter — and occupied about 35% of the global market. Meanwhile, Apple shipped about 26 million units during the quarter (about 18% market share).
EBay to Target Under-18 Set (Wall Street Journal)
The Internet company may allow consumers who are under 18 years old to set up accounts and access the eBay.com website to buy vintage T-shirts, jewelry, school supplies or other products, said Devin Wenig, eBay's president of global marketplaces in an interview with The Wall Street Journal
Olympics put mobile communications technology to the test (BBC)
Telecoms firms say their networks will cope with the strain of the hundreds of thousands of spectators, workers and athletes using mobile devices across London's Olympic Park in East London. Thirty mobile phone masts have been fitted across the 500 acre (2,000,000 square metre) site, 14 of them for inside stadiums and other buildings.
New Social Discovery Engine 'Bottlenose' Aims To Take Over Real-Time Exploration (Marketing Land)
An impressive new social discovery & monitoring tool, Bottlenose, launched a public beta today. From real-time events, trending news and popular pictures, Bottlenose can help users connect with what's happening now. Simply put, Bottlenose is aiming to be the Google of real-time content.
* * *
If you liked this blog post, you should share it. If you really liked you'll probably like the information our whole team publishes—you should subscribe. Also subscribe to our Lynton Webzine, a collection of the best articles from among the best sites in web marketing and design. And if you really, really, liked it, then you will like engaging with the likeable, knowledgeable, loveable bunch at Lynton through our below social networks.