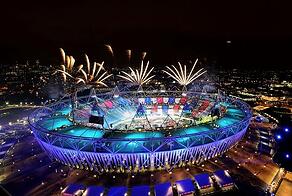 Welcome to the LyntonWeb Weekly Inbound Digest - the fastest way to stay up to date with our latest thinking on a wide range of inbound marketing topics.
Our perspectives on the social web this week:
Google+ is Too Big for Your Company to Ignore
Although Pinterest is popular, Google+ continues to creep up the rungs of the social media ladder. In fact, Google+ has surpassed LinkedIn in unique users. Google+ should be at the forefront of your enterprise social media strategy along with Facebook, Twitter, and LinkedIn.
Hiring a Social Media Community Manager
Corporate reputations and brands are entrusted to social media community managers daily. Hiring a social media specialist who not only understands the culture of your organization but also understands your company's place within the broader global context is quickly becoming a business imperative. Consider these key community manager characteristics when hiring a social media resource.
Master the Complex Sale - Marketing Automation
In the last installment of our Master the Complex Sale blog series, we examined the role of marketing automation in a complex sale. Marketing automation can serve as a foundational engine of your sales process by facilitating lead capture, lead nurturing, and lead grading. Don't forget to review our other series installments on buyer personas and the need for a Chief Customer Officer.
Is Your Company Website Self-Service?
Does your website help visitors help themselves? With an intuitive search tool, e-commerce, live chat, and a consistently published blog? If your website isn't self-service focused, you're losing leads and customers to your competitors.
And capping off the week, our Friday 5 highlighted CEO presence in social media, Samsung's super smartphone sales, eBay and 18 year-olds, the Olympics, and Bottlenose.
Enjoy the Olympics and we'll be back with you next week!